Landon Bonneville – Baseball Player on the rise!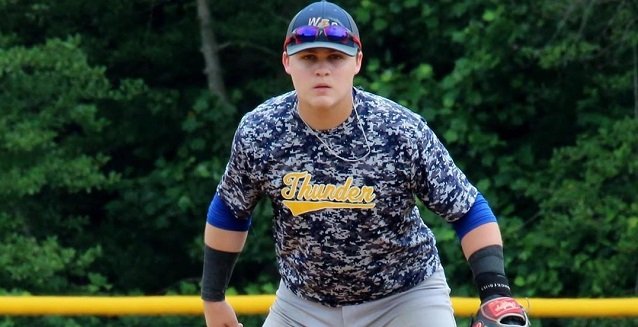 Every year baseball history presents us with a list of talented players from different countries. This year Virginia has produced a gem in the world of MLB. Landon Bonneville is only 16, and during his teenage years, he has amazed baseball fans with his praiseworthy performance. Virginians are proud to see the future big league debut of Bonneville. However, this guy has taken his reputation to a global level. Baseball lovers all over the world have witnessed the natural talents and skills of this player. Truly, Bonneville is a resource for the sports sector, especially MLB.
Landon Bonneville is a baseball player based out of Suffolk, Virginia, USA. He has played for several teams including Western Branch Thunder.
Bonneville is a highly spirited and dynamic boy with a real passion for playing baseball. However, he has also a dream of turning this passion into a profession. That is why he has taken every initiative since his childhood to polish his baseball playing skills. It seems that this young and electrifying talent will not be lost in the crowd of other teen players for MLB.
Virginians and baseball lovers in other countries have watched the thrilling performance of this player. Bonneville has primarily prepared himself as a catcher. But, it is not that he never plays the game as a pitcher. His right-handed pitching skills also are awesome, and he has turned out to be the most resourceful player in the sports world.
Being a Virginian, Bonneville is presently attending King's Fork High School in Suffolk. As a real sportsman, he hates an idle life. Thus, he always looks for a chance to stay busy with his sports activities. He likes to stay in touch with the world of baseball and his teammates. While playing with the summer team (known as Western Branch Thunder), he has made a considerable advancement of his talents.
However, during these practice sessions, he has left for us a couple of statistical figures. Initially, the standard fastball speed of this player is 78 miles per hour. What's more, his curveball speed has reached 71 to 73 miles an hour. This information indicates the amazing capability of the Virginian player to control the baseball. The latest Prep Baseball Report has disclosed some other interesting details about Bonneville. A professional standard baseball player is about 2 seconds. Conversely, the POP time of the teen player is 2-2.02. The position velocity of Bonneville is about 74. Thus, these details reveal that Bonneville has the potential to beat other young contenders in MLB.
Bonneville has turned out to be a teenage star in the social media world. With lots of likes, comments, and responses, this TeamUSA player has grown his fan base that includes more than 1 million followers. Of them, his Instagram followers count almost 27k. Fans can enter the Instagram profile ID @double_nickels55 to have a look at the latest updates about the baseball player. Bonneville publishes his career-related information on his Instagram page.
Bonneville is full of zest not simply as a baseball player. He has shown his interests and curiosity in some other activities. He has special skills in painting and designing custom shoes. His fans are interested in knowing his hobbies, and this information will surely strengthen their affinity with the young baseball player. Moreover, Bonneville has a love for music, and he likes to start a music business. Surely, these are secondary choices in his life. The global audience is waiting to see his performance as a baseball player, and Bonneville is building his career in this path.
He has already become one of the most admired teen baseball players. In the coming years, he can make several other achievements in this field and amaze his fans from different countries.