Let's Have a Moment and Talk With The Ambitious Traveler Luca Oliveri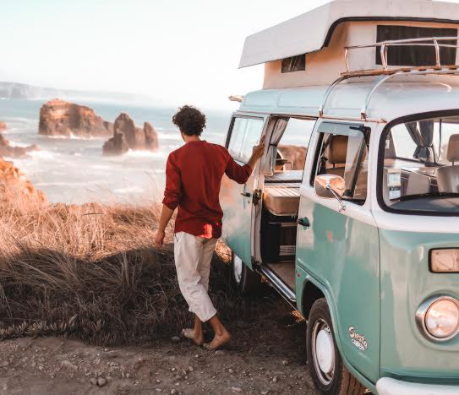 Post covid holidays: when the tourist becomes the protagonist of the trip
Traveling is a necessary part of life, and it is the best way to relax after a long day. It all comes down to having a diverse range of life experiences. Traveling is an excellent way to alleviate tiredness, anxiety, and depression. It also has a positive impact on one's mental and physical health, most of all in this post covid period. We only have one life, and we should be thankful for it because it has allowed us to develop into the most advanced beings on the planet. We get to read about different geographies, topographies, and cultures and see the wonders of nature. Traveling is all about discovering foreign cultures, societies, cuisines, traditions, and ways of life. We also travel because distance and difference are latent poisons in learning and creativity that are difficult to identify from one's own house. Traveling has its share of advantages, as it helps people forget about their worries, frustrations, and fears. This enables you to disconnect from the pulls and pushes of daily life by expanding your horizons and encouraging you to take risks.
The travel blogger Luca Oliveri, with his Instagram guides and his blog, tells us about a new concept of travel:
We don't have a house full of things; instead, we have a passport to fill with stamps. Let's use this to build memories all over the world. Here we will talk with the passionate traveler, photographer, and video maker, Luca Oliveri. We asked him to tell us some of the fascinating places he has ever visited. He says that he misses a lot of places around the world. First and foremost, there's Hawaii, with all of its walks, unspoiled beaches, and natural wonders. Have you heard of the Haiku Stairs or the Kalalau Beach in Hawaii? These stunning locations left such an impression on his heart that he felt compelled to write a book, which he will soon read. His spirit was left behind!
Luca, what inspires you when you travel?
Here a question that inspires him to travel? He says that he is hoping for the feeling of being alive. His love of travel grew gradually as he began to explore unique places near and far. He can't seem to stop searching for these magical, even unknown places around the world. When he feels that way, he has the eyes of a five-year-old kid, and it's impressive. A compromise inspires him to travel; what he means is that we live frenetic lives with frantic schedules most of the time. This is a significant source of anxiety for him! Everyone should find a way to lower the bar and break the monotony: he discovered his way through travel. What tips does he has for people who want to fly but lack the motivation or are afraid of the unknown? He says that trying to get out of our comfort zone while traveling is also part of the experience! These beautiful feelings can inspire us not to be fearful of new opportunities while also assisting us in developing a determination that will undoubtedly surprise us in our quest to explore something new and unique. Don't forget to visit his Instagram page at https://www.instagram.com/lucaoliveri90/