ZizoTravel – Interviewing Him And Telling People How Amazing Traveling Could Be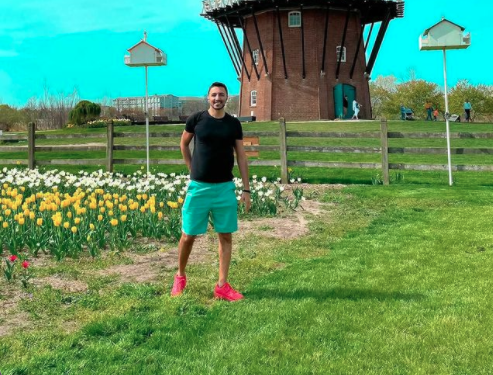 So, here we are an influencer who has been influencing people with traveling and we can say about him that is a traveling influencer, Mr. Zizotravel.
Q: Your name is Zizotravel on all your social media accounts, why is that so?
I wanted to make it easier for my fans to find me as it's easy to find and unique too.
Q: What is your real name?
Yazan al koudsi
Q: Who still calls you with the real name?
My real estate client and people who are not really super close to me.
Q: So, how do you think of influencing people with traveling?
By sharing how amazing traveling is and how it gives you new energy and happiness by adding value to your life and refreshing your soul.
Q: What are people missing while they are not traveling?
I believe they are missing the real chance to know other cultures, meeting new people, recharging their souls and making lifetime best memories.
Q: What should be the budget of a world tour? How many countries can a person travel to and say that he is on a world tour?
It depends on each person and I don't think there's a specific number to count.
Q: How do you suggest people with a lesser budget can start traveling?
Start working in the traveling industry as they will get free tickets, discounts and many other amazing offers. This is how I started. Also start building their social media profile as it will help them with the collaborations.
Q: What should they eat, where should they live with a less budget?
I believe also you can find the local restaurants in the local markets with affordable prices.
Q: So, Mr. Zizotravel, do you agree with this traveling quote 'Cover the world before it covers you?'
Not really! It's my passion but I respect that some other people they have other interests.
Q: What is Mr. Zizotravel's own spoken quote about traveling?
If the destination is too far, you are too old!
Q: Any last words for youngsters who want to travel and cover the world? 
I highly recommend people to find their passion in life and traveling will help you decide what you want, especially solo traveling. Always be adventurous and try to record and capture all these great moments.