LGBTQ influencer Josh Helfgott advises the LGBTQ community on relationships and how to accept your true identity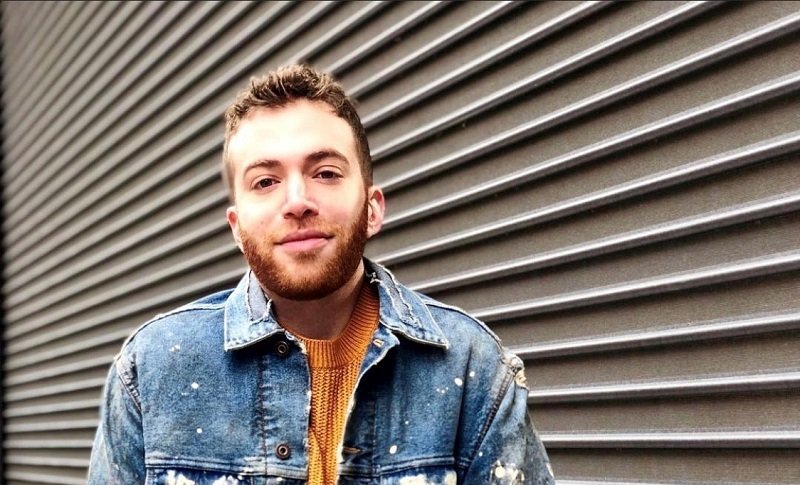 As we celebrate Pride Month this year, it's important to honor the LGBTQ experience and validate how our LGBTQ friends and families feel about their own relationships and coming out journeys. While this country has come a long way, it's still hard and not everyone or everywhere is accepting as they should be when it comes to equality. Many members of the LGBTQ community, including youths, turn to influencers and icons as mentors. Online sensation Josh Helfgott understands how important it is to be a role model for LGBTQ fans and enjoys sharing his advice with his followers.
Born in a very conservative NY town, Josh understands how difficult it can be for LGBTQ people especially younger ones. "I didn't have a lot of friends," explains Josh. "I was bullied for being gay before I even knew I was gay and that was the hardest part." As Josh was still learning about his sexuality, which is stressful enough on its own without the harassment from his peers, he turned to LGBTQ icons like Britney Spears and Oprah Winfrey for inspiration.
"​Even though I was raised by two moms in a loving relationship it was still really hard," says Josh. "There's your family and then there's the outside world and we are all looking for acceptance in both worlds." That is what inspired Josh to become an advocate for LGBTQ rights and work towards a better world built on love and acceptance. A social media star, Josh reaches out to LGBTQ youth via his TikTok and Instagram page. "My mission is to help every LGBTQ kid feel confident, secure, loved and celebrated."
J​osh's advice to LGBTQ youth is to be patient, be kind to yourself and know that it does get better. Josh maintains that once there is that foundation of hope, the confidence to come out and pursue loving relationships is possible. "I tell everyone who follows me, if you have unsupportive family, I am your family now," says Josh. "The internet allows us to escape the confines of our town and find our people, our family." Josh is an expert on LGBTQ culture and history and creates positive content that builds a community where no one feels alone.
With over 400 thousand followers on TikTok and 10 thousand on Instagram, Josh's influence is growing as he shares stories, educational content and personal anecdotes. "My story is unique to me, but I know that it is a story that many LGBTQ youth have lived as well," says Josh. Josh's real-world advice comes from the heart. "I want every kid to know that being LGBT is a superpower, and superheroes are often misunderstood," says Josh. Josh has so much love to share for his LGBTQ fans and followers, and as he brings them along on his journey it's clear that he is willing to walk alongside of them as well.