Lola Álvarez Bravo: Google Doodle celebrates Mexican female photographer's 117th birthday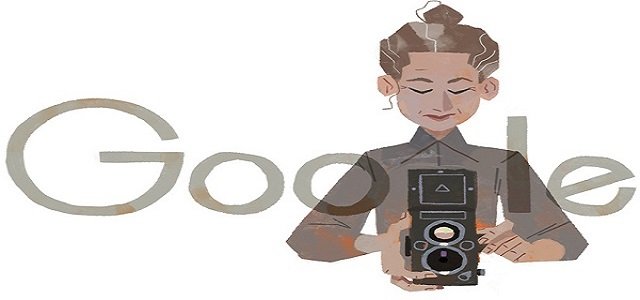 Google Doodle praises Mexican first professional female photographer Lola Álvarez Bravo on her 117th birthday celebration on April 3, 2020. Known for her representations of public figures, also street photography chronicling many years of Mexican life, she is viewed as one of the nation's pioneers of modernist photography.
Dolores Concepción Martínez de Anda, known as Lola since early on, was born in Jalisco, Mexico, on 3 April in 1903. Lola Álvarez Bravo was the future photographer who moved to Mexico City as a kid with her dad when her parents isolated around 1906. It was from her neighbor, Manuel Bravo, that she first learned the basics of photography, incorporating creating photographs in the darkroom. The pair wedded in 1925, and both proceeded to accomplish gigantic approval for their work.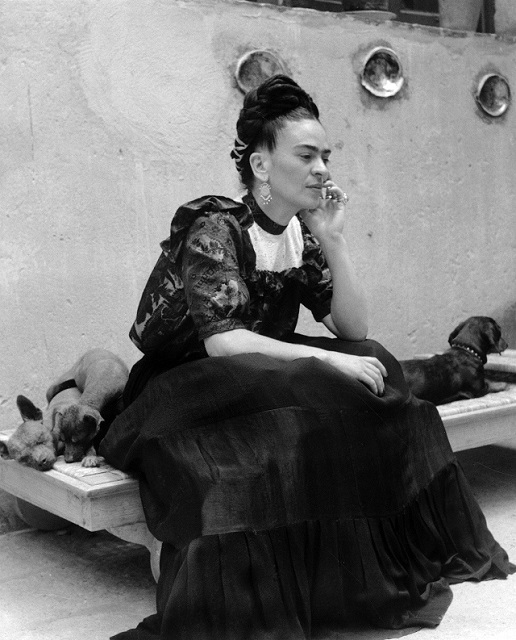 Lola Álvarez Bravo was the first Mexican female photographer and a key figure in the post-revolution Mexican renaissance. Known for her high level of skill in composition, her works were seen by her companions as fine artwork. She was perceived in 1964 with the Premio José Clemente Orozco (José Clemente Orozco Prize), by the State of Jalisco, for her contributions to photography and her efforts to protect the culture of Mexico. Her works are remembered for the permanent collections of international museums, remembering the Museum of Modern Art for New York City.
For 10 years, Lola Álvarez Bravo lived together with her dad in a huge mansion, yet upon his demise was taken in by her older stepbrother, who sent her to boarding school. After finishing traditional education, in 1922 she took on the Escuela Nacional Preparatoria, where she met her lifelong companion, Frida Kahlo. A companionship with another of her childhood companions, Manuel Álvarez Bravo, bloomed into romance around a similar time and therefore the two wedded in 1925. Her husband showed her photography, also development systems, and for almost 10 years, she went about as his assistant. As she looked to investigate her innovativeness and was miserable in the marriage, the couple isolated in 1934.
Lola Álvarez Bravo became a central figure in Mexico's post-revolution cultural renaissance, and among her most globally renowned photos were those taken in the mid-1940s of her companion, and one of the nation's most famous artists, the painter Frida Kahlo. Through her photojournalistic lens, Álvarez Bravo captured scenes of regular Mexican life, from local traditions to outdoor barbershops, depicting the depth and breadth of the nation's culture over a career crossing more than half a century.
Starting her career as a teacher, Lola Álvarez Bravo took photographic assignments for magazines and newspapers, building up a notoriety for being one of the only women photojournalists working in Mexico City. She decided to depict subjects genuinely, uncovering the deeper importance of culture and social importance, instead of looking for newsworthy work. In 1935, she started cataloging photos in the Department of Education and after two years was hired to run the photography workshops of the National Autonomous University of Mexico, where she stayed until her retirement in 1971.
In 1981, Lola Álvarez Bravo's home state of Jalisco awarded her a medal of distinction for her contribution to the arts, and 4 years later, a plaque was installed in her honor in Guadalajara's historic Degollada Theater.
Notwithstanding her contributions to advertising and photojournalism, Lola Álvarez Bravo took numerous photos of her artistic companions, and in 1951 opened the Galeria de Arte Contemporáneo (Gallery of Contemporary Art) to promote their work. In 1953 at the Galeria, she hosted the sole exhibition of Frida Kahlo's works held in Mexico during the artist's life. From the late 1970s until her passing in 1993, she increased international acknowledgment for her body of work. Her photograph archive is situated at the Center for Creative Photography in Tucson, Arizona, United States.