Lord Conrad: An Interview with the multi-talented upcoming artist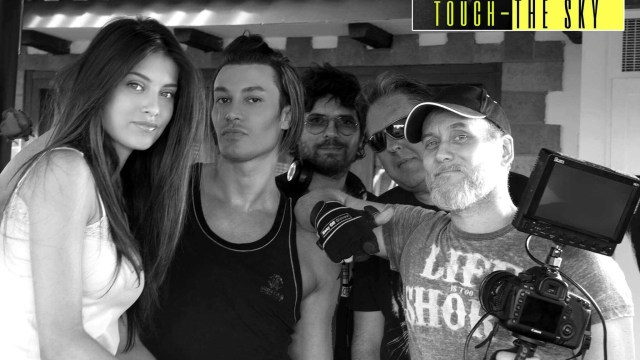 New and upcoming hot musician Lord Conrad hails from Italy. His artistic philosophy reflects his sensitive and altruistic character. He believes people should focus on spreading positive messages and be themselves by following their passion.
The former model, dancer and public relations events specialist has left his artistic print at clubs throughout Milan, the world fashion capital, for the past 10 years. It was through those experiences that he developed a deep passion for music and set out to spread his positive message and deepest feelings around the world. Music, the artist believes, is the perfect catalyst for both self-expression and the encouragement to embrace the positive messages he's sending out to music lovers.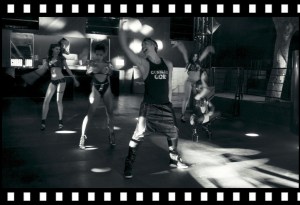 His new single Touch The Sky follows this mindset and has proven itself to be a hit all over the world, with broadcast on over 4700 radios and TV shows and the YouTube video count totaling more than one million and a half views and growing.
For the first time today, Lord confesses in a spicy interview about the success he has been enjoying.
1 In Music: After the huge success of Touch The Sky, has your life changed?
Lord Conrad (LC): Yes, today I do have fans asking for photos and autographs and people recognize me on the street. It is a beautiful gratification.
1 In Music: you would have never thought of having such impressive worldwide success with your single?
LC: Of course not, I worked hard but never would have weighed to be able to get anywhere in the world and become a celebrity.
1 In Music: What are your future music projects?
LC: I'm working on four new singles, one will be in line with the sound of my last success, so another experiment EDM/Dance/Trance/Electronic mix of all sonority, one project on TRAP, one on TECH-HOUSE and the last one a Dance commercial.
1InMusic: So you don't like being identified with the only genre of music?
LC: I like to explore, experiment and not be labeled as a DJ that only makes one type of music. I like to range in various genres and do things out of the ordinary. I LIKE To risk to be uncommon.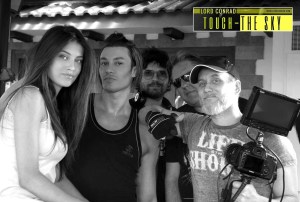 1 In Music: Your originality was also seen in the Touch the Sky video clip on YouTube. You risked a lot in the video is out of the box. In the end, do you feel it was all worth it?
LC: We have combined 3 creative minds. Mine, that of director Gabriel Cash and that of Johnny Zampa,
The agent of Bastard Dolls, the model used in the video.
We are three very extreme and creative personalities, we immediately thought that doing the usual video seen thousands of times would not have attracted attention. I happen to watch MTV and see the same things repeated at all times. I see a lack of creativity even in well-known artists.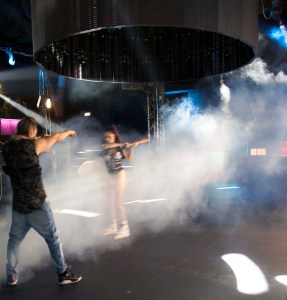 We wanted to do something never seen before, I risked a lot, but today I'm very proud to have taken these risks.
1 In Music: Do you believe one has to take risks in life?
LC: Absolutely, if you do not leave your comfort zone, you will never get anything exceptional. We must predict the risks in everything and calculate them well. Risks must be taken to achieve business success or personal rewards. You must not take risks for stupid things that get you nowhere like getting stoned.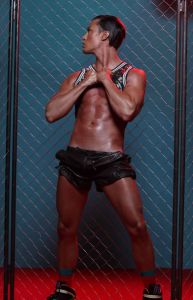 1 In Music: With everything you've done artistically, since before the music, you have become somewhat of a sex symbol with thousands of male and female alike going crazy for you: why are you still single?
LC: I have very particular tastes both in terms of aesthetics and character.
1 In Music: You do have a lot of passions, which makes you a 360-degree artist. What are those passions n talents?
LC: My main job and passion is Music, but I 'm also a professional dancer, specializing in video dancing, Hip Hop and Michael Jackson. I m a model as well and worked with top-level photographers within Europe. I m also an actor, a personal trainer, a trader and much more. It would take me hours My passions r so many that this would need hours to explain all. Just to mention some: technology, fashion, beauty, fitness, music, trading, dancing, video games, clubbing n the list goes on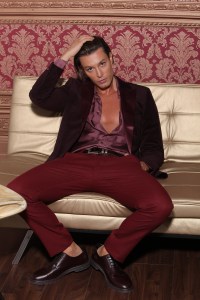 1 In Music: You mentioned modeling and in your profile, we saw high-level modeling shooting and jobs. What are the most famous photographers you worked with?
LC: Among the many, I have worked with, I have to mention Maurizio Montani and Douglas Bassett.
1 In Music: Your lifestyle, music, and image today become an inspiration for many young generations. What would be your message to them?
LC: I would say: "Just be yourself, follow your passion, whatever it is. Do what you like, don't give a s*** what other people think. Do what you like n why not fuck what everyone else thinks. Be original and uncommon, and take only clever risks. Try to have a positive mindset with you and with others. Find all the positives aspects in you and others, and push those aspects and passions to the limit.
1 In Music: Thank you for this interview LC. Our question is where do we find more about your music and projects?
LORD CONRAD – ONLY YOU (ELEMENTS SHUFFLE DANCE CHANNEL):
OFFICIAL WEBSITE:
http://www.lordconrad.com/
YOUTUBE CHANNEL:
https://www.youtube.com/channel/UC6UfXd-b2VsIg8UUd3YFJMw
INSTAGRAM:
https://www.instagram.com/lordconraditaly/
FB FAN PAGE:
https://www.facebook.com/lordconradnasdaqgod
PERSONAL FB: https://m.facebook.com/Conrad.Lord1