Make way for 100% made in India clothing line called WeIN where fashion gets redefined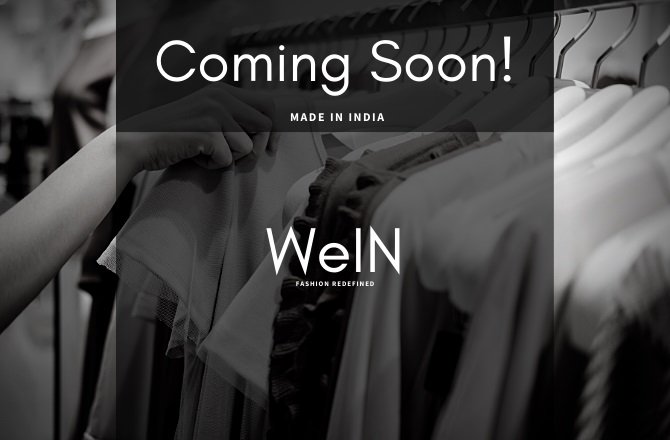 It is seen as an alternate to Shein, which has been a market leader in fashion for many years now.
Much is already said about how the fashion industry has been evolving since the past few years looking at the various e-commerce sites also cropping up in the market. In such competitive scenarios, Shein was always seen as a market leader, a Chinese company that ruled the Indian fashion markets for its affordable rates and stylish clothes. However, it was high time for any Indian brand to come up and make an exceptional name for itself in the fashion industry at economical rates. The wait is over and a 100% made in India fashion label is on its way to get launched somewhere in the mid of August, it is thoughtfully named as WeIN. By WeIN the company means We – for all of us and IN – made in India.
It is something which is currently seen as an alternate to Shein but soon would have a special brand image of its own looking at the potential it is already showing as an Indian fashion clothing line. Focusing more on the great initiatives of the government of India, WeIN is emphasizing on "Make in India" and "Vocal for Local" campaigns which is giving exemplary opportunities for the Indian businesses to grow at a much greater level.
WeIN goes by the tagline 'fashion redefined', where it urges people to not give up on fashion; in fact, take a step forward to support Indian companies like WeIN who swear by to offer Indian products to its customers at pocket-friendly rates. It is all about affordable fashion made available at the doorstep.
It is a coming up 100% made in India brand which has the potential to make India independent on affordable fashion. Their unique vision is not just to scale their brand in the fashion industry, but also give a new face to Indian fashion across many other fashion industries.
Their offering also comes in plus sizes, which they have termed as "Plus For Us, Embrace your curves". They will have bonus points just like Shein, where they will give brownie points to their loyal customers. They would be coming up with fashion for both men and women; however, the focus currently for them is more on women clothing, and for that, they have zeroed down their target audience as women between 16 to 24 years of age.
The Indian fashion clothing line comes as a great business opportunity for many in terms of employment and growth of Indian fashion in the industry. Follow them on Instagram to know more – https://www.instagram.com/Weinofficial/.