Mario Herrera: The new boxing star from Chicago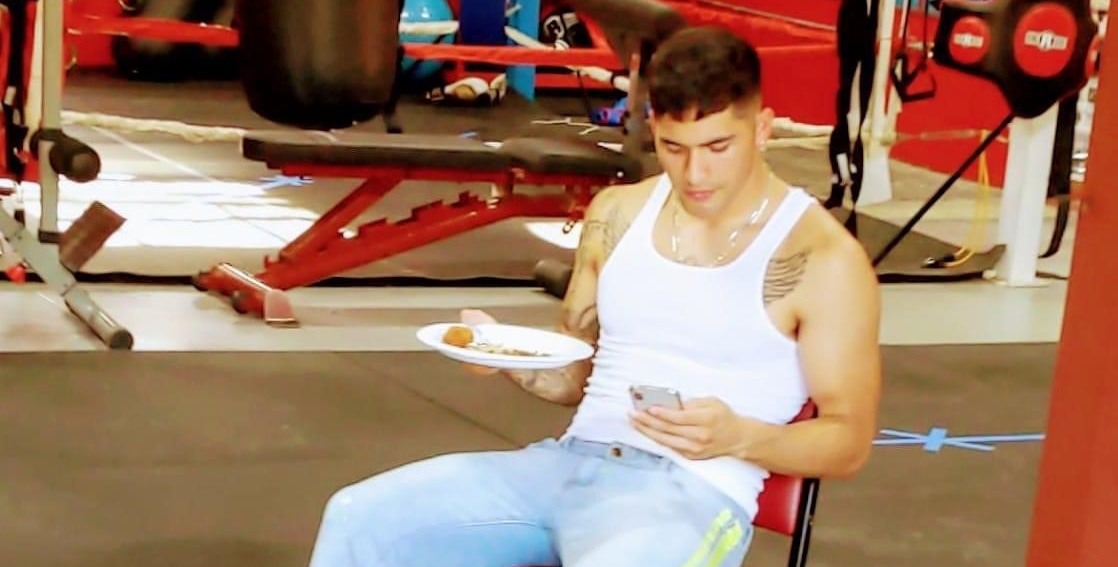 Make way for a new knockout star Mario Herrera in the world of boxing, who is hiking towards success with every fight. A 2016 graduate of Niles West, Mario is a fighter in the true sense. He hails from Chicago and is headlining worldwide for his impeccable performance in the boxing ring. Mario is indeed a boxing beast with incredible strength and agility, and is currently 9-0 with seven knockouts. This dynamic 24-year-old boxer had some assistance while attending Niles West in Skokie in order to get his career started as a professional boxer. He found his love for boxing when he got the chance to meet Fernando Perez, the strength and conditioning coach at Niles West. Currently, he is busy preparing himself to get ready for future opponents who will probably be more challenging to beat.
It was Fernando who encouraged him to take up boxing to stay out of trouble and explained to Mario that boxing would help him channel his anger and utilize it in the most beneficial way. At Niles West, Mario participated in football, playing both linebacker and wide receiver, and also took part in soccer and track and field. He continued playing football while attending Robert Morris University for his undergraduate studies. His passion for sports grew and channeled him towards a more organized lifestyle. This young boxing sensation has found a lot of solid support along the way to a professional career, which keeps him on the right path. In fact, Mario Herrera gives credit to Fernando Perez, who introduced him to the boxing club and was the first one to see his talent. "I compare boxing to football in the sense of discipline and hard work you put in. I always had to work harder or go above and beyond what the normal guy did to succeed. I was able to succeed in all I tried because of that," says Mario.
According to Mario, he feels he can do something with boxing. Growing up in Chicago, he has watched his mom fight against all the stereotypes to support the family. She was a single mother raising three children and doing her best. He owes his inevitable success to his mother. He says that not only has she been his biggest support, but she has also helped him develop a winner's mindset with an optimistic perspective.
Mario also came across additional inspired mentors and advisors, like Tony Zale, who trained Giovanni Caravello and Russell 'Rocky' Fiore. Throughout his boxing career, various trainers have taught him the nuances of the so-called "sweet science of boxing." Mario is, without a doubt, striving to become a world champion and working hard toward becoming the best with the help of the right people behind him. With the skills, preparation, work ethic, and ambition that Mario brings to the boxing ring, he has his eyes on the world championship. His ambition and passion-driven career are undoubtedly a force to reckon with.
It was on April 17, 2021, that Mario made his boxing debut and defeated John Blanco by a unanimous decision in San Antonio de Palmito, Columbia. In fact, he has remained one of the busiest boxers in the world since that first bout. Moreover, on July 13, 2021, and July 22, 2021, just nine days apart, Mario beat Francisco Morelos and Edwin Ortega Santa Cruz via TKO. He defeated Aderlin Palencia in a knockout on August 20 and Edwin Polo in a unanimous decision to close out 2021. After four fights in one month and twelve days, he took a break until April 23, 2022. All five of his initial contests took place in Columbia.
While many boxers attempt to compete locally, Mario is comfortable competing anywhere in the United States or even around the globe. His first American battle took place on April 23 at the Abu-Bekr Temple in Sioux City, Iowa, against Jay Ellis. He defeated Ellis via knockout, bringing his pro record to 6-0. This boxing star even defeated Thomas Haney on May 7 at Gary, Indiana's McBride Hall. He then went to Columbia and competed in two matches at Santa Marta's Coliseo Menor de Villa Olympic. He defeated Luis Diaz on June 8 and Davier Guardo by TKO on June 12, 2022.
Mario Herrera is storming the boxing world with fantastic technique, speed, and punches. For the spectator, he is an artist to look out for, but for the opponent, he's a nightmare. This roaring lion from Chicago is just warming up with such an incredible 9-0 start, and we can only expect greatness from him in the foreseeable future.