Melissa and Derek Fogarty Assist Struggling Veterans Through Medicinal Use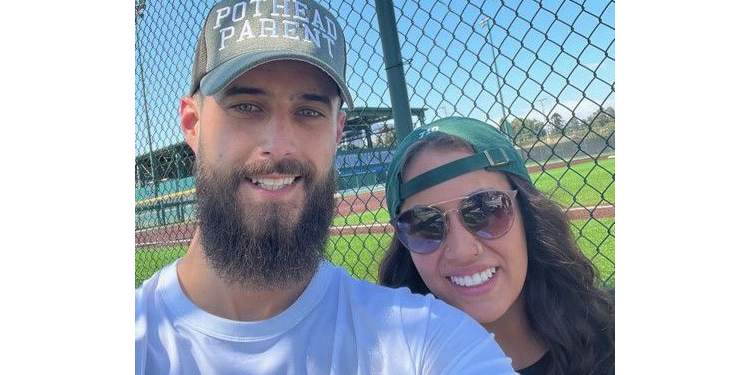 Derek Fogarty, Co-founder of Pothead Parent, is on a mission to help veterans remove unneeded pills from their health care and replace it with cannabis. He knows from personal experience that cannabis can be an effective treatment for many conditions that plague veterans. Derek is an advocate for using cannabis as a replacement for pills, and he is working hard to educate others about the benefits of this plant.
Derek Fogarty is a 35-year-old Marine Corps combat Veteran, Entrepreneur, husband and dad of 2 boys. Born and raised in Buffalo New York. Derek founded this company with his wife Melissa Fogarty back in 2021 after long thoughts about how they can find ways to help the world through the benefits cannabis has. Prior to all this, he worked in the automotive industry for roughly 15 years and in that time period he also joined the Marine Corps infantry from 2009–2015. He was a 0311 rifleman, grunt, with a combat deployment to Marjah Afghanistan in 2010-2011.

Like many vets, after coming home Derek soon became addicted to prescription pills and alcohol. Through years of Derek struggling from this ongoing abuse & trauma, Derek decided to research deeply into cannabis, and it changed his life drastically. In 2021, Derek and his wife Melissa 'Missy' Fogarty launched their brand called Potheadparent LLC. They are cannabis educators with a podcast for veterans, parents and anyone that is looking to get into cannabis or learn more about it. The podcast covers deep truths and realities on how cannabis can really benefit you; real talk with real answers. As an addition to all cool things about Derek, he is most definitely a die-hard Buffalo Bills fan – 'GO BILLS'.
Cannabis has been shown to help suffering individuals in a number of ways including reducing pain, focused thinking nausea, fatigue, triggers, etc. Working with Pothead Parent to see how cannabis can play a role in your life; this can lead to a better overall healthy and better quality of life. Pothead Parent's CEOs Melissa Marie "Missy" Fogarty and Derek Fogarty have a mission. But it isn't only to just help people get connected to the benefits Cannabis offers, it's also to help veterans remove unnecessary pills from their hands. Through all the trauma and suffering Derek has experienced, he wants to share his relief with other struggling veterans and help them switch their life back as well. At this rate, Pothead Parent is heading straight towards making a global impact. Whether it's because you've went through trauma, bullying, sickness, or just about anything, you should be speaking to Pothead Parent to find your relief.
Follow them here!

Potheadparent.com – https://instagram.com/potheadparent