Mark Emmert, the fifth NCAA president in its history, will step down in June 2023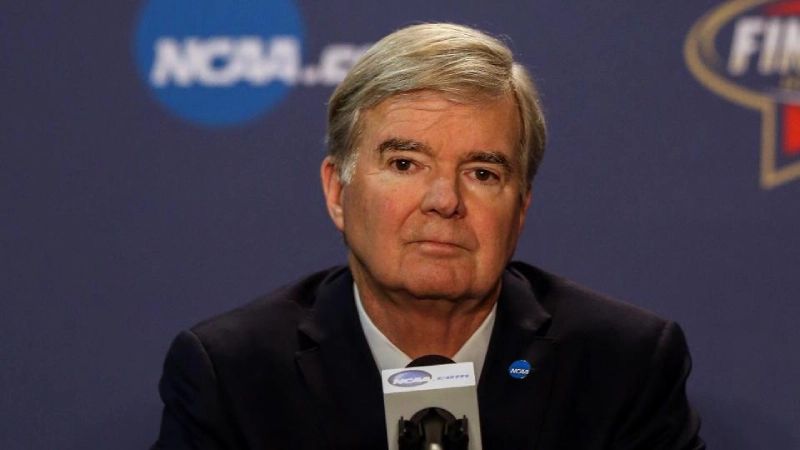 Today, NCAA Board of Governors Chair John J. DeGioia declared by mutual agreement with the board that Mark Emmert will step down as president of the NCAA. He will keep on serving in his role until a new president is selected and set up or until June 30, 2023.
The NCAA declared on Tuesday that president Mark Emmert will be stepping down from his role. The 69-year-old took over as NCAA president in 2010, becoming only the fifth NCAA president in its history. He will keep on going about as NCAA president until June 30, 2023, except if a new president is named and set up before then.
"Throughout my tenure, I've emphasized the need to focus on the experience and priorities of student-athletes," said Mark Emmert. "I am extremely proud of the work of the Association over the last 12 years and especially pleased with the hard work and dedication of the national office staff here in Indianapolis."
Albeit the NCAA didn't offer a lot of thinking behind Mark Emmert's declaration, NCAA Board of Governors Chair John J. DeGioia referenced that it is somewhat because of the transitions collegiate sports will be going through soon. For example, the NCAA laid out a new constitution in January 2022.
Mark Emmert's decision comes when significant college sports are being changed by name, picture, and resemblance rights and the transfer portal, which permits competitors to change schools one time without penalty.
"With the significant transitions underway within college sports, the timing of this decision provides the Association with consistent leadership during the coming months plus the opportunity to consider what will be the future role of the president," said DeGioia. "It also allows for the selection and recruitment of the next president without disruption."
The NCAA is at a crossroads as the association faces raising challenges from the courts, Congress, and its member schools. Around 9 months prior, Mark Emmert spread out a new philosophy for the NCAA, which is to take into account more local decision-making and less on the national level.
NCAA member schools adopted a new constitution in January and are currently changing the structure and mission to meet future issues.
The decision comes only one year after Mark Emmert's agreement was reached until 2025.
In April 2021, the NCAA declared that Mark Emmert had gotten an agreement expansion through 2025, about a month after DeGioia provided him with a vote of confidence directly following weighty public analysis toward the NCAA about inequities during the men's and women's Division I basketball competitions.
In January, NCAA part schools took on another constitution, and are present during the time spent changing the structure and mission to meet future issues. Emmert's decision isn't unexpected, as the reboot of college athletics is expected to lessen the NCAA's liability in management and enforcement of rules.
One athletic director highlighted to ESPN's Pete Thamel that Mark Emmert's declaration shouldn't exactly shock or amaze anyone, that amid recent NCAA change efforts, "you can't transform everything and not that office. These things were going to have to go hand-in-hand."
Every one of the NCAA's three divisions is right now working on revising or making their standards line up with the fundamental standards spread out in the new constitution.
The new constitution, which was incited by significant legal and political defeats for the NCAA the previous summer, is intended to improve on what numerous college sports leaders have called a complex and outdated rulebook. It contracts the board of governors representatives – – the association's decision-making entity – – from 20 members down to nine and attempts to guarantee that current and former athletes have a bigger voice in molding the future NCAA.
The administrators and committee members who made the new constitution wanted to reaffirm the NCAA's focus on the "primacy of the academic experience" after a summer wherein politicians and Supreme Court judges scrutinized the NCAA's claims that it is one of a kind and particular from professional sports.
"Are we spending our resources in a way that emphasizes our core values and helping as many students as we can?" Mark Emmert said during an address in January. "That's what's driving frustration and anger both inside and outside college sports, and that's what puts the whole enterprise at serious risk."
The new constitution states clearly that college athletes ought not to be paid straight by their schools for athletic participation, however, surrenders it to every division to decide what education-related benefits competitors can get from their schools and how competitors can bring in cash from different sources by selling the rights to their names, pictures, and similarities.
Mark Emmert, 69, was named the NCAA's fifth president on April 27, 2010. He previously had been the president at the University of Washington and the chancellor at Louisiana State University.
The new constitution has held that college athletes ought not to be paid by their schools yet has given its three divisions the freedom to make decisions about different advantages college competitors can get.
What's more, by June 2023 at the most recent, a new NCAA president will administer that change.