MEAB: Putting our employees first!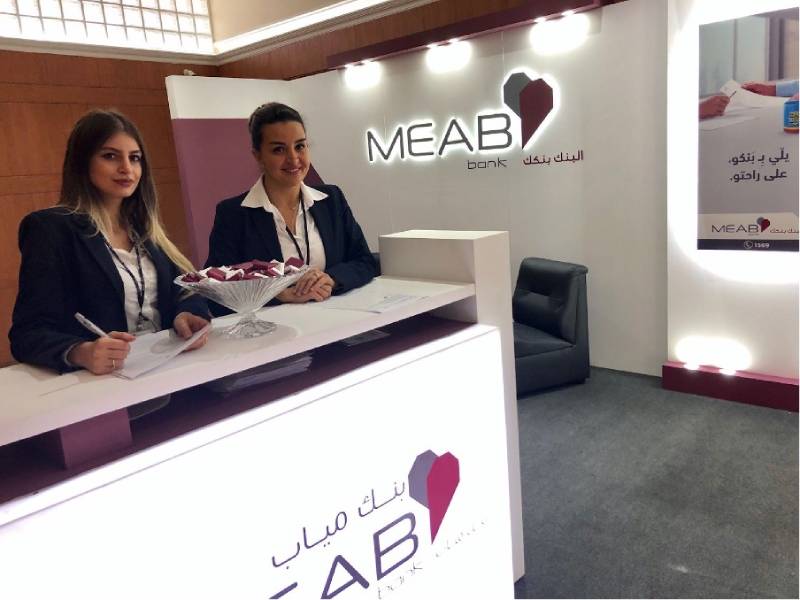 Human capital is a key driver of corporate success and sustained competitive advantage in the market. It is the people who create a high-performing organization based on their level of education, and experience by providing crucial insights into the overall customer experience.
This fact is crucial in the banking sector where employees have direct and daily contact with customers and the survival of a bank depends on its power of rebuilding its people with enough knowledge, information, innovation, and creativity.
The concept of strategic management of MEAB bank human resources is a priority in terms of philosophy and techniques to unlock their capacity and to create a positive atmosphere at work, which, in turn, will boost productivity.
The primary focus of the HR team in MEAB bank is to extensively improve communication among its employees and energize this relation to function as a team.
To serve this purpose, MEAB bank acquired and is in the process of fully implementing a new HR professional system and signed a contract with Korn Ferry Hay Group-a management consulting firm to boost up the applied grading system within the bank.
In an effort to enhance employees' morale and productivity, increase efficiency and performance, and to keep with the trend of continuous learning as well as with regulations dictated mainly by the BDL, more than 42% of MEAB bank employees were registered in external workshops for the matter of boosting learning and Human Resources' development within the bank to be able to adapt to the constantly evolving business environment. Managers and subject matter experts were also exposed to international best practices and trends by attending overseas trainings spanning over various topics, mainly Compliance and Capital market & Financial Institutions, related to their areas of expertise. Furthermore, many in house training sessions by field experts were run in parallel in the bank covering various topics in different fields mainly compliance, branding, retail product knowledge workshop as well as technical operations.
MEAB bank and through its HR department are continuously investing in the development of the employees who are the ones to carry out its mission and are literally the backbone of the bank. As Simon Sinek, motivational speaker and best-selling author once said: "Customers will never love a company until the employees love it first" and in this regards employees at MEAB bring the passion of serving the customers and go way beyond punching the time clock to best serve our extended family members…our clients.