Meet a hustler the world would like to know more about – Björn Seiz, aka O5O.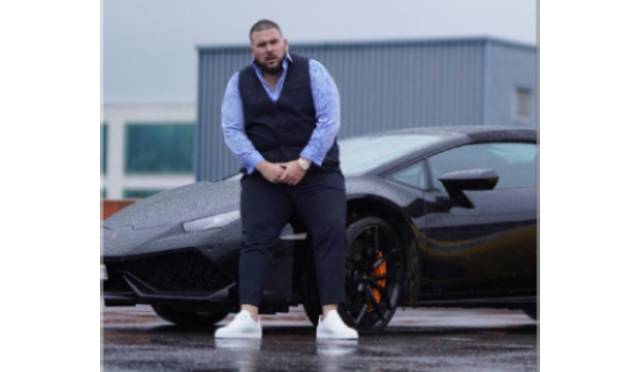 This young and talented mind shows what it takes to succeed in every niche one wishes to enter.
Isn't it amazing to learn and know about all those people who have created something of their own all by themselves? By making multiple mistakes, tasting failures, falling down, and then getting up to start all over again only with the aim to achieve big in their chosen industries, these people have created milestones in their careers. All these individuals are the ones who have struggled and have reached the positions where they are today. Sometimes, it becomes even more necessary to learn and discuss these success stories as it only helps in giving more inspiration to others around the world. Björn Seiz, aka O5O, is a name that is gradually becoming synonymous with success as a high-performing serial entrepreneur, investor, and consultant, who saw many failures before making it this huge at such a young age in life.
Björn Seiz is a 29-year-old entrepreneur who hails from Switzerland, but it wouldn't be wrong to say that he has gone beyond that and created a unique place for himself in the business space of the world. From a very early age, being a part of the business world was what he always dreamt about. Hence, since the time he was a teenager, he began working. His first venture was into selling clothes online. As he honed his skills in doing business, Björn Seiz also did a banker's internship meanwhile. Later on, after completing his training, he went ahead to create his first company.
However, his world came crashing down when his business did not work out and he ended up with a debt of half a million dollars. However, instead of losing hope, this young gentleman decided to start all over again and entered the cryptocurrency and blockchain field, seeing the constant rise in the market. In 2017, Björn Seiz initiated his startup in the crypto and blockchain space and even grew to a market capitalization in billions in a very short period. This proved the tenacity and passion of the young entrepreneur to achieve his desired success.
Talking about O5O, it is Björn Seiz's personal brand, which he established to help other entrepreneurs of the world, to help them reach their goals and find their companies. O5O is all about personal development, where he wishes to help others to show them how they can succeed and improve their mindset to become better each day as professionals.
There's so much to learn from the life of this serial entrepreneur, who only keeps on inspiring others to do better at whatever they take in their hands. Do follow him on Instagram @o5o_official to know more.