Meet Avani Shantanu Dixit, Celebrity Stylist and Influencer turned Entrepreneur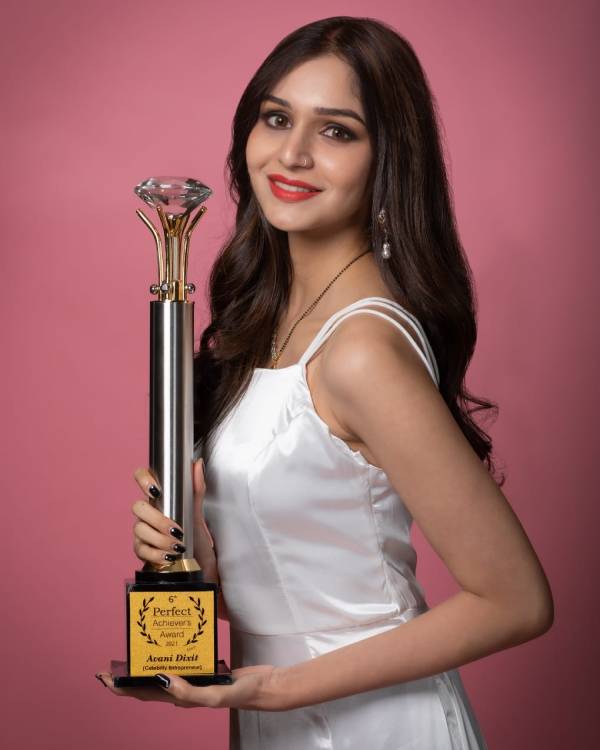 At only 23 years of age, she has developed her own international beauty and cosmetic brand named "Avanii."
The way a few industries have been on a constant rise makes us wonder what could be the reasons behind their exponential rise. Though there could be innumerable reasons, no one can deny that the astuteness in business and creative thinking abilities with which young minds work across industries have pushed their growth further and made them rising and promising business personalities of their fields. Avani Shantanu Dixit is all about this and much more, who has been making a lot of buzz around the beauty and cosmetic industry with her company "Avani Cosmetics Pvt Ltd," which is scheduled to launch unique Italy-made luxury, Sephora clean cosmetic products.
Not just that, at only 23 years of age, Avani Dixit has emerged as one of the most promising influencers, celebrity stylists, and now entrepreneurs, who now also studies image consultancy and styling from Style Coaching Institute, London. She had got the opportunity to intern with Ami Patel, a celebrity stylist, during Priyanka Chopra and Isha Ambani's wedding and many other Bollywood celebrities. Talking about her journey in the industry, Avani Dixit says that if something fascinated her the most, it was all things fashion. As she grew up, things started happening for her, and she became a part of the fashion and beauty industry. At 17 years, she started her fashion studio, and today at 23, she is already the Founder and CEO of Avani Cosmetics Pvt Ltd.
She is proud she created something as unique as Avanii under her company which is potentially India's first to have Italy-made, Sephora clean luxury products. With the brand, she wants to change the perspectives of people on beauty, especially in India. Thus, to also honour the transgender community, she made Laxminarayan Tripathi the global ambassador of her brand and the face of their red lipstick, becoming India's first beauty brand to have a transgender person as the face of the brand.
Her journey taught her something new each day, and that's how she climbed the ladder of success.