Meet Dr. Ali AlSaqoby – A Celebrated Kuwaiti Dentist And Top Athlete That Can Literally Do It All Perfectly!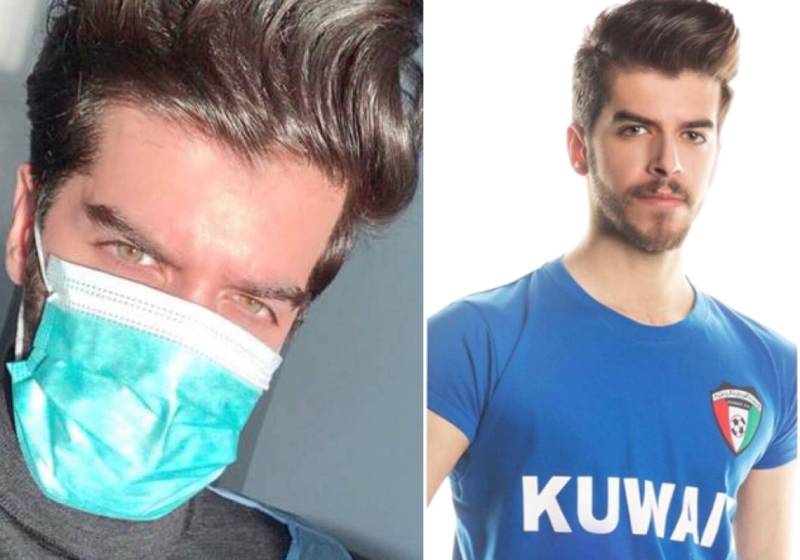 It would not be wrong to describe Dr Ali AlSaqoby as a polymath. In fact, it would be wrong not to! As international business times referred to him as the "ultimate polymath".
Now before you get confused, we will tell you that a polymath is a person who is knowledgeable in various fields. Thus, this term could not have suited Dr Ali AlSaqoby any better! as he is a man with various skills and talents that he utilized, thanks to his hard work and persistence to create world class achievements.
Top soccer freestyler, Soccer freestyle president, leading dentist, serial entrepreneur, social media lifestyle influencer and an author! is just a small part of the fields that this celebrated dentist of Kuwait has proven fully capable of! Note: Soccer freestyle is the sport of doing impressive skills with the soccer ball using all parts of the body freely
Dr. Ali AlSaqoby is currently based in Kuwait he earned a prestigious government supported scholarship due to his exceptional academic attainments and athletics. The government scholarship included an opportunity to study in any top university in the world for any degree major! He chose the United Kingdom! England to be exact! and he successfully holds now a Masters degree in dental surgery, Bachelor in dental surgery and Bachelor in science. He is also awarded the second most talented dental student award!
Currently he is working a full-time job treating patients and is highly demanded for his skill and experience. He is also playing the role of mentor via teaching dental students and newly dental graduates.
With his large following in social media close to 1/2 million combined (thanks to his gorgeous good looks and charisma) he used this opportunity of influence to educate, motivate and inspire.
He introduced a never seen before elite niche as a polymath in which he broke all stereotypes that surrounds the profession. As some may assume that pursuing health related degree such as dentistry and medicine. One would only have time to either work or study so they get discouraged from pursuing it altogether!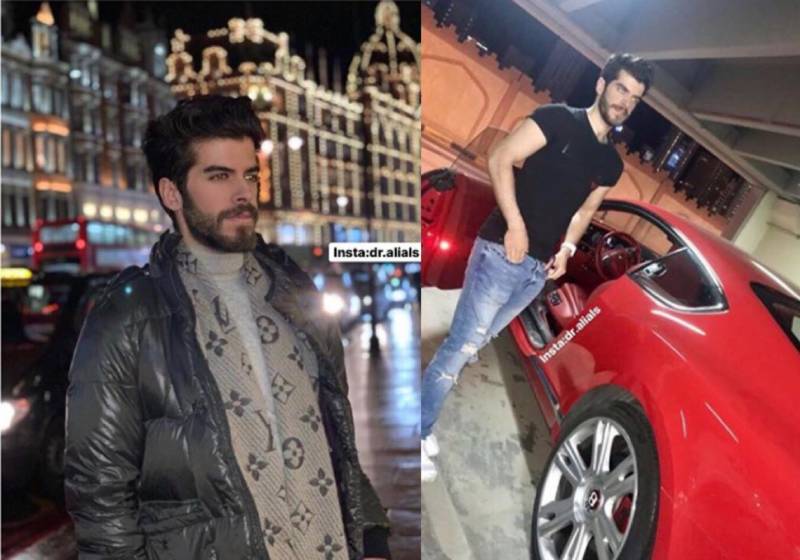 Dr. Ali AlSaqoby display of his lavish lifestyle and his activity in developing sports and performing soccer skills shows worldwide! had broken these stereotypes and is motivating younger generations to have confidence in pursuing everything they wish! And had successfully done so! Proven by the messages he is constantly get bombarded with from fans that he occasionally shares. For example:
"I was reluctant to pursue a demanding profession, as I wanted to be an artist. However, I want to be like you and aim to juggle both being an artist and a medical doctor". Etc.
Prior to social media fame Dr. Ali AlSaqoby was already a public figure that many look up to. He was a soccer player turned soccer freestyler in which performed in many countries around the globe. These shows kept on piling after getting notability from his impressive skills with the soccer ball going viral that gathered tremendous media attention! TV interview after TV interview but not because as a talented soccer skills player performer but also as a competitor!
Dr Ali had participated in world championships previously and shown success in passing the qualification rounds. He currently holds management of the sport in Kuwait as being part of the world federation. Therefore, has full rights in organizing any soccer skills related championships/tournaments in Kuwait that has points for winners useful in counting towards the world ranking system.
A great example of his successful work as a soccer freestyle president is the world known massive live event of Red Bull Streetstyle World Championship Qualifier in which he picked a Kuwait representative by being a head judge for the world final finals in 2019 to compete in Miami, USA.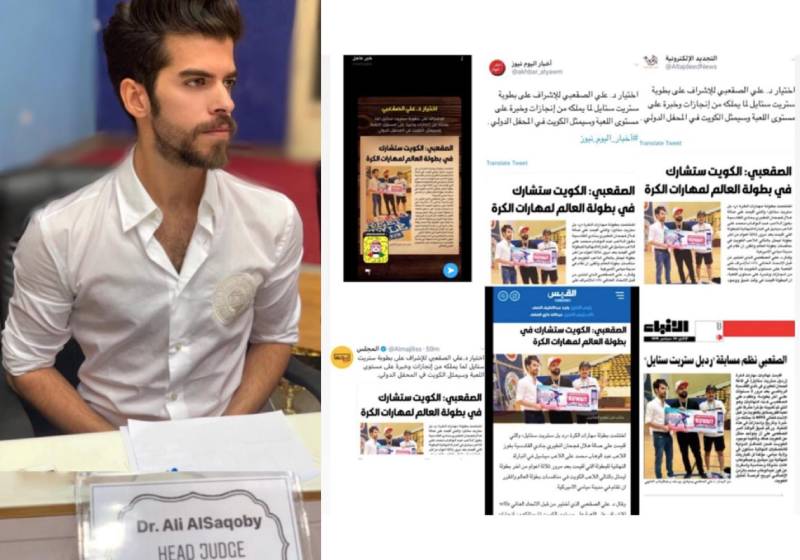 As a veteran of the sport he is soon to release a book about it! It will not only help people get familiarized with the sport but will give tips for new players to make a living out of it. Definitely recommend our views to watch out for it as we are looking forward ourselves! Make sure you follow him to get inspired!