Meet Fritz Colcol: A Hard-Working Entrepreneur And Founder of Fritz Lifestyle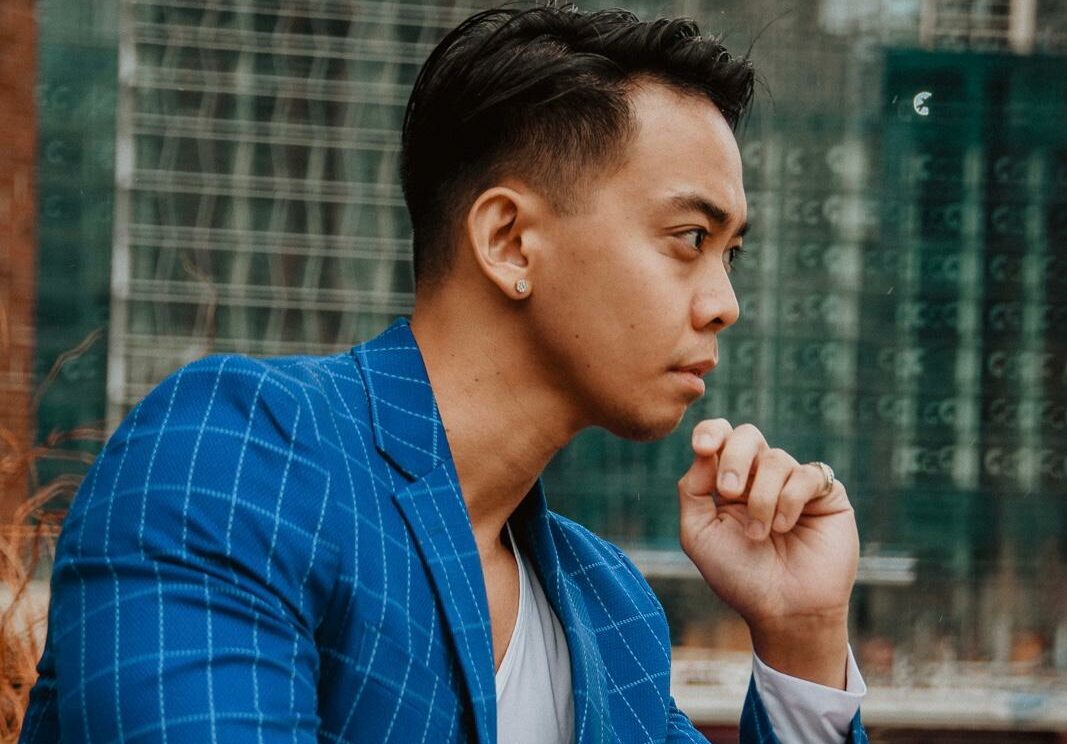 Fritz Colcol, born in Caloocan City, Philippines, is the founder of Fritz Lifestyle. It is a company that helps help Entrepreneurs, Coaches, Consultants, Influencers, and business owners become an authority in their niche through Instagram & PR. They help in Personal & Business branding to scale their business by building their brand awareness, social proof, and lead generation.
All the services and products he offers, it is quality made and vetted. As for the civic side, He provides mentorships, free coaching, and charity partnerships to give back to the community. He is always inspired by the rising ones and their fresh take on the game. He took time out to his busy schedule to answer a few questions:
What's your story?
I'm an immigrant from the Philippines. We moved to the USA when I was 11 and I finished my schooling here. I have majored in Exercise Science, Kinesiology. In college, I was already interested in fitness and posted my journey on social media. That was my first try in online business and I made my first six figures writing out fitness plans. I landed an opportunity as a fitness ambassador to represent the company fitness products in Silicon Valley that ended up with me being a Chief Marketing Officer at the end of my tenure. From there I moved back to Chicago and started my own companies. I now owned, co-owned, and exited 12 different businesses ranging from restaurants, clothing stores, a staffing agency, digital marketing companies, and e-commerce sites. One of my main focuses this past year is being a consultant to business owners on how they can grow their brands and amplify their PR presence to leverage and monetize their business.
What is an interesting fact about you a lot of people may not know?
I love anime. Specifically One Piece, Black Clover, My Hero Academia and Jujutsu Kaisen. Watching anime is motivational for me. I can relate to the storyline of any protagonist character that comes from nothing and becomes something great that changes & impacts the world. But with any success, they all have to go through rigorous training and make a lot of sacrifices. The same is with my entrepreneurship journey, I didn't get to where I am today because of luck, but because of day in, day out of consistent hard work and sacrifices for the past 2 decades. I have great time management skills that I use to optimize my work and maximize my time to do things that I love.
What excites you the most about your business right now?
The pandemic has stretched everyone to be creative in new ways to make money. Most of my brick and mortar ventures have taken a backseat but my ability to scale online businesses is refreshed. Having solid ideas and a wide network has allowed me to be even more profitable than before. I have increased my focus on my digital businesses, online coaching/mentorship/consulting and continue to increase the number of my online-based acquisitions. These challenging times have renewed my perspective on what it takes not only to stay afloat but to thrive as an entrepreneur no matter the economic landscape. Also, multiple joint ventures that I've gotten into because of this newest app called Clubhouse. Clubhouse had increased my revenue to over 20% in less than 2 months being on the app.
What's your secret to success?
Passion and Discipline. My passion drives me to pursue my ideas and see them through to execution. I am very sure of myself and only align and partner with activities that contribute to my end goal. While my passion invigorates me to invest and create across multiple industries, my discipline fuels my day-to-day success. I show up and do the work no matter how I feel. I dedicate myself to all aspects of growing – not every part of your business is gonna be exciting. The ability to handle mundane tasks and not be phased by the countless decisions you have to make is a skill learned over time. Learn to embrace all stages of scaling.
How do you hire top talent? – To me, it's trial and error. We seek out to work with the best people skilled for responsibilities that we need for our companies to succeed. What's on paper will be the first touchpoint if I was accepting resumes but I don't. I go straight to a phone call or a meeting. The rapport needs to be there. Your qualifications will land you the meeting then the interaction will give me the sense if you are a great fit for my company.
How did you make a name for yourself in your industry?
I give out value and lots of it. You never know how you impact someone and how they can also enrich you. I try to stay open to partnerships and network a lot both to be informed and to share my own experience. The people who are going through the same things as you do not have to be your competition. It's collaboration over competition for me. I also contribute it to my relentless daily vlogging full of transparency. I try to document as much of my life. Not just business but my personal life as well. I share both success and failures. Being transparent and authentic allows my audience to resonate and keep up with my journey which then makes them appreciate my transparency.
What obstacles did you face to get to where you are now?
The core of my brand is having started a page on Instagram. In those days, it's unfathomable to a lot of people how posting on this platform can bring in money and be a main source of income. The obstacle is not so much that I don't believe that I will grow, but more on how well-meaning people think that I may need a backup plan just in case this "thing" I'm trying does not pan out. I had to finish my degree to honor my parents but I ended up still working for myself. I am grateful for their support and they are to this day very enthusiastic about my new companies. There were also a lot of failures along the way through partnerships, hiring, and management. It is all part of the success journey.
How did you overcome these obstacles?
I followed my intuition. I know it was inevitable for me to be out there and make my mark because I put in the work. I invested in my education through alternative ways like constantly researching. Doing lots of trial and error. Investing hundreds of thousands into courses, books, coaching, mentorship, consulting, masterminds. And most importantly collaborating and learning from others that have been in your position and have a lot more experience than you. CEOs & Bosses from untraditional backgrounds need continuous learning too. I'm a forever student of the game. I continuously learn from watching, researching what my peers and the people I look up to do.
What makes you different within your industry?
I'm multifaceted. I'm invested in entrepreneurship but I'm also passionate about fitness. I have a love for travel, technology and fashion, and food. I'm very interested in a lot of things and I truly believe that all my pursuits intersect to my success somehow because they are all a part of me. What sets me apart from all the other "Instagram experts" or Personal branding specialists is that I practice what I preach. I know how to handle the business. I've been into the trenches. Learned how to truly leverage Instagram and PR not only for personal brands but also for business. What sets me apart the most is that I won't just send you a link to my course, but will coach you 1 on 1 where we go over the exact details on how to truly monetize, leverage your brand whether it's a service or product base. My services are the complete package for growth. It comes with Instagram branding which will gain you thousands of followers. It comes with a targeted email list, which comes from your ideal clients. It comes with PR, which gives you brand awareness and credibility.
How will you continue to grow and succeed?
I honestly love the grind. I show up every day and do my work because I enjoy it and I take charge of how my day will be spent. I invest in myself so I can pour back my best too. I'm also motivated by the people that I employ. I am successful because of the people I surround myself with. I also learned to accept being uncomfortable. Growing in the gym and growing in your business, you feel the pain as part of the process.
What keeps you motivated?
I just turned thirty and I feel that I'm just getting started. I have more ventures in the works and I want to achieve more and also be an inspiration. I'm motivated by the people that have always believed in me- my family, friends, colleagues, and of course my fiancee and our own future family.
Website: http://bit.ly/fritzlifestylementorship
Social media handles:
FB: www.facebook.com/fritzcolcol
IG: www.instagram.com/fritzlifestyle
YOUTUBE: www.youtube.com/c/fritzcolcol