Meet Luz Rincon, an international woman motivator, tv host, a businesswoman, traveller, author and so much more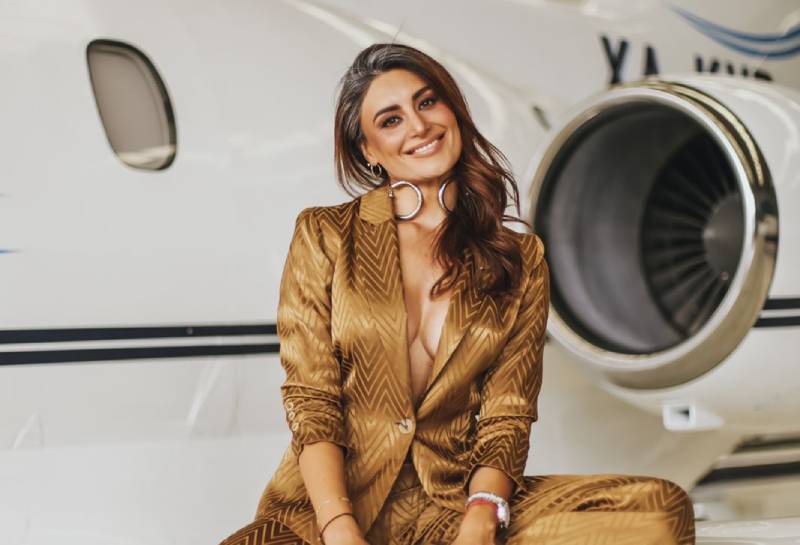 Have you ever felt like you're stuck? At a certain place in your life or stuck in a job that brings you no personal satisfaction? It's something that many people go through but not everyone has the motivation to take a step to change their lives. Meet Luz Rincon, she is one of the most popular tv host in Mexico , an international woman motivator, a business woman, traveller and a best selling author.
Like many people around the world, Luz had her fair share of struggles growing up. She left her house when she was barley 12 years old and grew up alone. Eventually she finished her education and took a government job that would have her working 12 hours a day but it didn't make her feel content so after three years, she quit her job and moved away to Canada to start fresh.
When she was living in Vancouver, Luz worked on improving her skills, got a certification in English speaking and made changes to her life. She promised herself that she will only work for herself and her dreams. Eventually, she moved back to Mexico and got a job as a TV host. It's been 13 years since she is an entrepreneur and work for her projects. She has been working for the last eight years for one of the most biggest and important platforms in Mexico " Grupo Formula". She has wrote one book Changing Minds that have become best seller, inspires people to pursue their dreams and follows her passion of travelling across the globe. Luz has been awarded with many awards as woman of the year, recognised as a host and motivator of international stature, named by different media as an influential woman, entrepreneur and successful woman.
When asked about what she would like to say to people who are at the place where she once was, Luz shares, "I would love to tell people to move on, if you don't feel comfortable with the people around you or with your job, don't stick around, you are just one decision away to change your life . Follow your passions and your dreams and you will find more success because you will work for yourself instead of doing a job because society tells you to."
Luz has many more plans for the future in terms of travelling and personal growth. She believes that this is just the beginning and that there's more to come.