Meet Reeva and Gaurika. The new internet sensations of 2021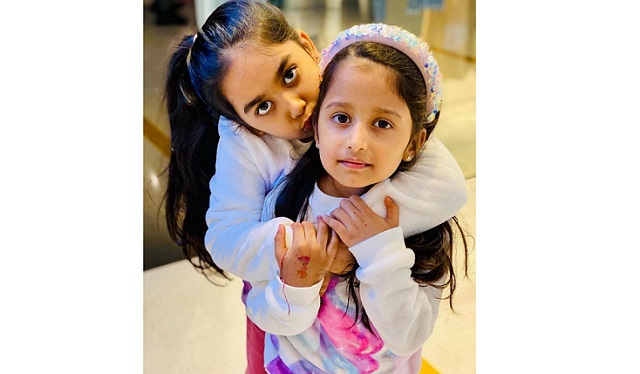 These two famous names are two little girls who are taking over social media platforms.
The closer we look around ourselves, the more we would find some amazing things happening around business industries, fields, and, of course, social media platforms. Who would've imagined the kind of momentum that the various social media platforms and the digital world as a whole enjoy today would be so huge, so much that almost all people, from different backgrounds, different corners of the world, religions, age, etc., would come forward to be a part of the social media world and create their unique niche? Well, this is definitely a great sight to behold, looking at how these digital mediums have welcomed people, irrespective of where they come from or their age. We came across two little girls who are now called 'social media influencers' and are making it huge in their own special way. They are Reeva and Gaurika.
These two beautiful girls are more than what you see and definitely more than their age. They have been doing outstandingly well on social media platforms as little influencers. They have gone ahead in teaching the world what life is all about with their cuteness and full-of-life attitude. Would you believe it if we say that Reeva is only 5 years old and Gaurika only 4 years of age? Well, this is absolutely true and it won't be wrong to say that very soon, these two talented girls can give other influencers a run for their money, looking at how exceptionally well they perform on their handles.
It is amazing to know that Reeva and Gaurika have already attained celebrity status, where people easily recognize them in real life and, of course, on social media pages. They make exceptional videos, which instantly go viral. Their videos are always praised and appreciated because of how well both these girls entertain audiences.
At five and four years, the kind of momentum both Reeva and Gaurika have attained can become a case study for even the other young social media influencers.