Meet Selldretti: A Rising Independent Artist Making Strides in the Industry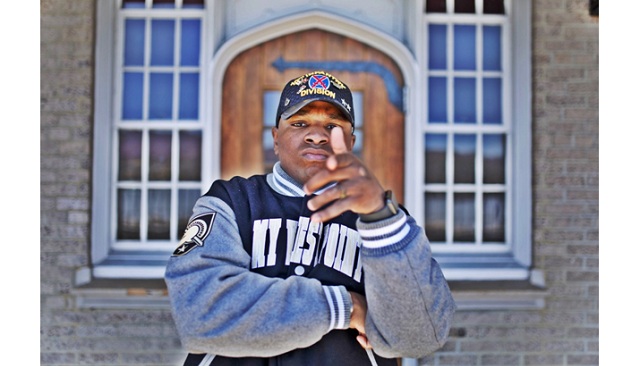 For artists who produce music for their sheer love of the art, nothing makes them prouder than to send out songs that make an impact on listeners. This is what hip-hop artist and producer Selldretti has been focusing on since his rise to fame in 2017 when his hit single, "Welcome to Columbus, Ga," received numerous positive reviews, cementing his place in the music industry. Starting as an independent artist, the rapper has now set up his record label, Selldretti Music.
In 2017, "Welcome to Columbus, Ga" was featured on DJ Young Cee's mixtape, Record Labels Need Me Vol. 88. The single was also featured on Selldretti's debut album Life Goes On. In December of the same year, Selldretti released his second solo album, Back to the Boom, which includes his hit single "Rock the Block (Salute to Ghetto Concept)." In 2018, he released his hit mixtape, The Dilla Way: A Tribute to J. Dilla to commemorate the legendary hip-hop producer J. Dilla. And in 2019, he released his EP, The People V. Sharheem.
Through the span of his profession, Selldretti has amassed more than 9,000,000 streams on SoundCloud, highlighting hit singles "Welcome to Columbus, Ga," "Rock the Block (Salute to Ghetto Concept)" and "Get It Jumpin'."
While in college, Selldretti created Selldretti Music in early 2017. This was when he released his aforementioned two solo albums, mixtape, EP, and 12 singles. In addition to his solo endeavors, Selldretti also formed the rap group Selldretti Music Group (SMG) with the members Sharheem, K'Lauren, DJ Kin, LBS, B-Herzand JAY4Real. SMG has since released a group album.
Selldretti implemented the slogan, "Follow the Movement" into the brand's image to suggest the movement of pushing good, quality hip-hop across the nation and the world. The brand's mission is to ensure that, through its label, the highest level of quality hip-hop music and merchandise is released to the masses. Selldretti Music vows to supply the music industry with storytelling, signature lyricism and flow, embedded messages into songs that will leave listeners tied up in deep thoughts, and more.
Selldretti was born Walker Vernal Seldon (May 18, 1994) in Columbus, Georgia, where he went to Northside High School. He is a 2019 graduate of the United States Military Academy at West Point and is the first African-American male from Columbus, Georgia, to do so. The rapper has been featured in publications such as the Ledger-Enquirer, WTVM, WRBL, and Stars and Stripes for his contributions as an Army soldier. He has also been featured in publications like Source Magazine, Hype Magazine, All Hip-Hop, NBC, FOX, and CBS for his contributions to the music industry.
More information can be found at https://www.selldrettimusic.com.
About Selldretti Music
Selldretti Music is the record label of hip-hop artist and producer Selldretti.
Social Media:
Instagram: https://www.instagram.com/therealselldretti
Twitter: https://www.twitter.com/RealSelldretti
Facebook: https://www.facebook.com/therealselldretti