Mia Mormino Breaks Into 2020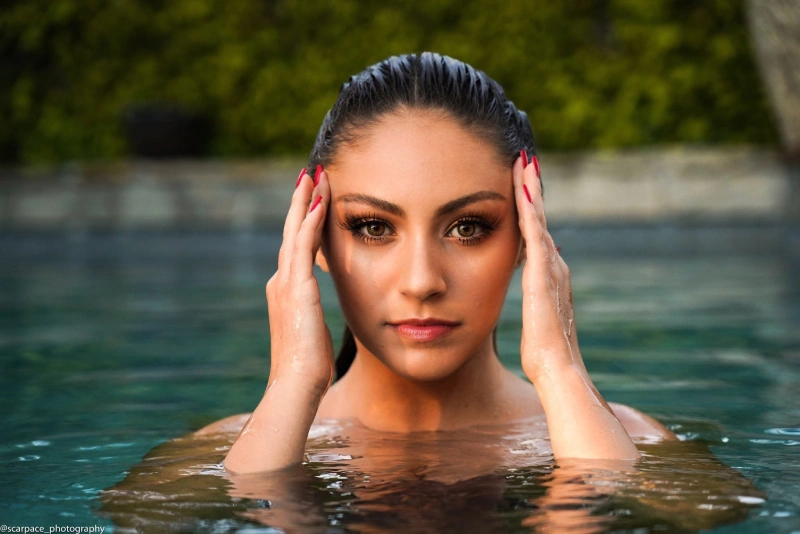 Mia Mormino is a 20-year-old up and coming pop sensation with hints of soul and edgy flare, making her stand out amongst the crowd. Her music takes many twists and turns from song to song due to her admiration for such diverse artists such as Beyoncé, Billie Eilish, Teyana Taylor, Lady Gaga, and Ariana Grande. Nonetheless, each song Mia creates has the continuous vocal theme of self-empowerment, and lyrics that make her listeners feel less alone when going through the messy situations life throws at us. From breakups to body dysmorphia, Mia's got us covered when it comes to speaking up about the uncomfortable topics we humans tend to have difficulties discussing.
Mia's passion for music began at the young age of three when parents MaryLee and Carmen Mormino signed her up for her very first dance classes at A Step in Time School of Dance (Now Calabasas Academy of Dance) located in Calabasas, California. For the first 15 years of her life, she competed and performed on multiple dance teams. During her senior year of high school, her solo won the title of "First place overall soloist winner" at Starbound Dance Competition in Long Beach, California. In addition to that, judges and audience members gave her the "Audience Choice Award" for her captivating dance performances, which would later benefit her as her music career started taking off. When it comes to singing, home videos will show 4-year-old Mia in her bathroom belting out the mature lyrics to "If I Ain't Got You" by Alicia Keys, along with the funky lyrics of "Family Affair" by Mary J. Blige. In her 4th-grade talent show, Mia performed "Ain't No Other Man" by Christina Aguilera, and in 5th grade, she chose "Poker Face" by Lady Gaga (her idol since the age of 7). Needless to say, music has always been a creative outlet for her in a variety of forms.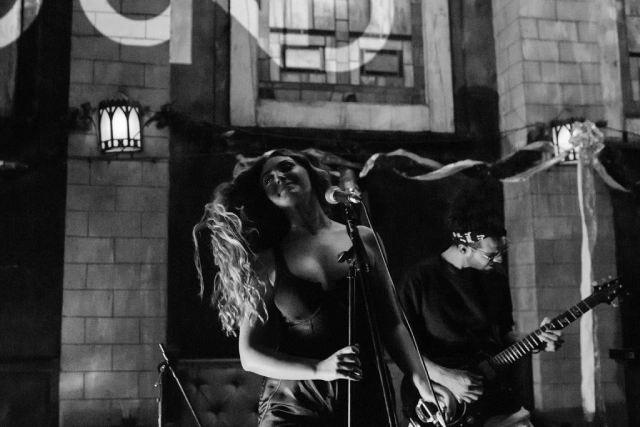 Dancing was very therapeutic for Mia, and her way of connecting to the music she was dancing to certainly didn't go unnoticed. Quoted from her recent interview with the founder and creator of the Headline Music app, Tommy Bauer, she had explained, "I loved dancing and will continue to love dancing because the feeling you get when doing so is indescribable. But, as I started going through more difficulties in life AKA growing up, I felt I needed a more direct outlet in regards to expressing myself. That's when I thought to myself, 'Hey, I'm going to try and turn my feelings into music,' and from that, I wrote my very first song. As soon as I did that everything clicked for me. I was like, 'Oh wow, this is it. This is what I'm doing with my life,' and that in itself was exhilarating, to say the least". At the age of 16, Mia wrote her first single titled "Conflicted", which she later released and filmed a music video for in May of 2018. This was only the beginning of what her next year had in store.
In 2019, Mia wrote, recorded, and released 13 original singles, dropping at least once a month. Not only that, but she shot four music videos, and was the featured artist on five additional tracks with/for artists and producers located in cities from Los Angeles, California to Koszalin, Poland. Her work ranges from extremely vulnerable ballads touching on her past with eating disorders to enraged "F you" anthems that certainly give her listeners (and ex-boyfriends) a taste of just how much her past relationships impacted her-rightfully so. One of her most popular livid tunes is titled "WTF is Going On", which currently has 70,000 views on its accompanying music video published on YouTube. Mia held the title of Co-director, executive producer, choreographer, makeup artist, costume designer, set location scout, and of course the singer/songwriter of the song. Her hard work had definitely paid off when the eyes and ears of Billboard recognized her talent and featured her music video on their website. Mia's success didn't stop there. In August, Mia released a very personal ballad describing the fears she had as her younger self titled, "Little Girl". She explains, "This song is almost as if I'm singing to my younger self and warning those around her to help her then considering how much those fears have grown now. I can't remember what it was like to not be so incredibly hard on myself, and it saddens me to think that at such a young age, I made my life so difficult.
I wish I could hold little Mia and tell her everything is going to be okay even though her thoughts made her believe otherwise". This single hit home with many, including the owners of the accredited YouTube channel Popular Music. Currently, the lyric video for "Little Girl" is at 3.2 million views, which has truly skyrocketed Mia's career. As a result of that, she gained recognition from artists such as P Diddy and Ski Mask The Slump God.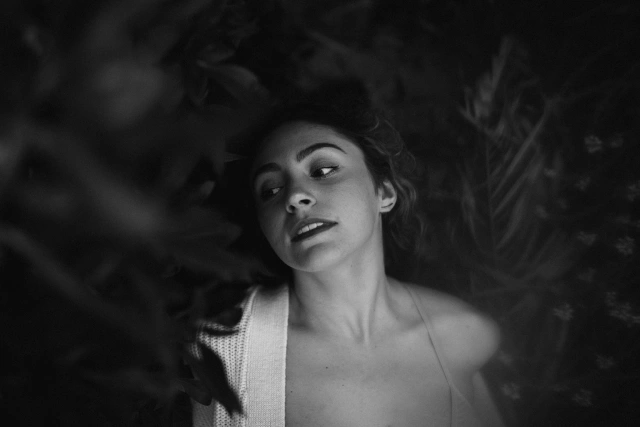 In October, Mia was invited to speak as the first Visiting Artist of the school year at a prestigious private performing arts school named Chandler, located in Pasadena, California. The school's creative director, Brandi Williams Moore (Wife of Brian Frasier-Moore, who you may recognize as Justin Timberlake's tour drummer), recognized Mia's growth not only in her music career but in her overall outlook on life.  Brandi felt Mia would be the perfect fit as the speaker and performer for her musically gifted students ranging in grades 6th through 8th. As Mia mentioned in her YouTube video recapping the day, "It's very easy to fall into the trap of comparing ourselves to people we see on Instagram, when in reality that is only 1% of that person's life. We don't see what goes on behind closed doors, because usually, that isn't what people want to promote and share. I shared how my songwriting and singing have really helped me get out of those dark times when I felt I was all alone, and no one understood how I felt. Because this school is so arts-driven, all of the students were able to connect in one way or another, which was the most beautiful thing I have literally ever seen". This day left such a strong, lasting impression on Mia, but most importantly, it helped inspire the kids of the school to continue to chase their dreams regardless of what happens in life.
To close out Mia's first year creating music professionally, she was also asked to be the headlining act for a showcase put on by Breaking Sound (Performances of the cities hottest emerging artists held at prime locations) at the well-known venue, Adult's Only located on Sunset Boulevard in Los Angeles. This was Mia's first time headlining a show, and with selling almost double of her ticket sale requirements, Mia's fanbase grew exponentially because of her "Powerful voice and message," and "…ability to be so badass while singing and immediately go back to her cute, bubbly self while explaining her next song," audience members concluded.
All of Mia's accomplishments and progress with her career thus far have been done independently with no label support or management of any kind, which is something she takes an enormous amount of pride in. In her recent YouTube video breaking down 2019, Mia explains, "I don't have someone spoon-feeding me all of the answers or giving me this perfect blueprint on how to make it big. You appreciate things so much more when you actually have to work for them instead of just being handed everything you want". Dreams don't work unless you do, and Mia makes that very clear.
What does this undiscovered pop star have in store for the future, you may ask? Well, sources tell us that she is currently working on her first EP, which she's planning to drop sometime in June of 2020. Now being managed by Coach Samuel G, Mia is heading towards bigger and better achievements, which includes creating more original music that is sure to impact the lives of her growing fanbase. Tap in with this hot LA artist because soon enough, she will be a household name. Mia Mormino is taking the pop scene by storm. One song at a time.
Social Links:
https://www.instagram.com/miamormino/
https://www.facebook.com/MiaMorminoMusic/
https://www.miamormino.com/
https://www.youtube.com/user/mialuv2dance149