Food
Mikaza, The New Hotspot for Nikkei Cuisine in L.A.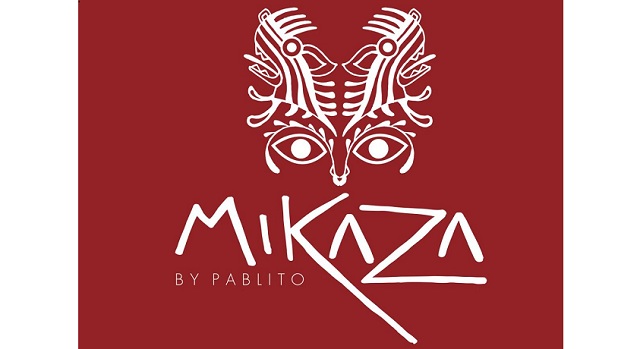 The Japanese and Latin American cuisines have more in common than you think. They're both based on fresh, high-quality ingredients. Chefs assemble their local specialty dishes not only with flavor in mind but the food's colors and texture, too. You'll find the same sensual pleasure in a sushi platter as in a bowl of ceviche.
Having said that, Nikkei food came to be natural. Japanese immigrants cooking with Latin ingredients and Peruvian cooks taking inspiration on Japanese techniques.
Nikkei restaurants are hot right now. Central in Peru is last year's 6th best restaurant in the world, and Maido ranked number ten. There's more where these came from.
Today you'll find the astounding fusion of flavors outside Peru, as it has literally conquered the world with its fresh ingredients and inventive charm. Nikkei food is here to stay. Actually, it's just getting started.
When respect for fresh ingredients meets the artisan's hands; when the energetic South American spirit infuses the most precise Japanese cooking methods, magic happens.
Talking about magical gastronomic experiences, it's easy to see why Los Angeles is spearheading Nikkei cuisine outside of Peru. Amongst these rousing efforts, there's Mikaza.
What is Nikkei Food, Anyway?
Nestled between the Andes Mountain Range, the Amazonian Rainforest, and the Pacific Ocean, Peru became a haven for Japanese immigrants in the late 1900s. The term Nikkei applies to Japanese emigrants and their descendants, but also their newly acquired customs, including what they eat.
What the Japanese people found in the varied Peruvian landscape was astounding produce and premium quality seafood, so they did what they do best. Japanese food.
With time, the South American and Asian cuisines merged and combined, resulting in something new. Vibrant and colorful dishes that were neither Japanese nor Peruvian — Nikkei cooking was born.
Only in L.A.
For great food, visit L.A. The cultural hotpot offers every imaginable cuisine.
Mexican food is obviously well represented, with Pablito's Tacos front and center. Restaurateur Danny Rodriguez, the mastermind behind the traditional Mexican eatery, has championed handmade tortillas and the most explosive flavors of Tijuana since 2018.
Now, the team behind Pablito's is taking its passion for authentic food even further with the creation of Mikaza in downtown Los Angeles.
Pablito's menu is known for playing with Peruvian flavors, but Mikaza is just something else; it's a statement. Danny is going all-in into the thrilling realm of Nikkei cuisine.
Think of an izakaya and sushi bar that's also a Peruvian restaurant. Nigiri meets tiraditos, and the line dividing sashimi and ceviche is blurred. At Mikaza, nothing is what it seems. It's better.
Food is only as good as the quality of the ingredients, and if there is something Japanese and Peruvian cuisines have in common, it's fresh fish and seafood. Well, expect the very finest in L.A.
Don't take our word on it; try it for yourself. And because you know it's never just about the food, predict the same warm hospitality that has made Pablito's famous.
Explore Nikkei Cuisine with Your Senses
Close your eyes ad bring a tasting spoon to your mouth. That's how fresh fish tastes like, wild-caught red snapper. The sea-scented bite is livened by unctuous coconut milk and the tropical sweetness of mango. Are those coconut chips? Sure they are, and they're infused with vibrant sriracha sauce and topped with popping flying fish eggs.
Fried to crispy, golden perfection, a side of duck samosas arrives. The duck confit melts in your mouth, and you can't help grabbing another bite, not before dipping your crackly treat in an intensely flavorful hoisin sauce topped with brightly colored green onions.
You know you're here for the ceviche, and these might very well be the best in town. The classic, flaky white fish fillet, marinated in tangy tiger milk over a bed of starchy corn kernels, is delightful. More adventurous varieties are equally impressive, including the spicy ceviche diablo, black snapper, tender octopus, and the most addictive creamy and spicy sauce.
Sushi? Yes, please. From a spicy tuna and guacamole roll to a mean tempura-coated blue crab and salmon roll drizzled in eel sauce, you're in for a treat.
Then there's wagyu beef and miso soup, tiraditos, and paella. We hope you're hungry.
Delivery and Takeout Are Well Represented
Takeout and delivery options are more meaningful than ever, and at Mikaza, they get it.
How to say no to a Nikkei bento box of grilled chicken and fried rice, with a side of ceviche? Why not a classic lunch of premium nigiri and a California sushi roll?
Creative yakitori skewers inspired by Peruvian anticucho grilled meat are fabulous takeout options as well, and you can choose yours between white fish, salmon, beef, chicken, or a vegetarian alternative.
Beer and cold sake are available too, and you don't want to miss out on the Passion Fruit Cheesecake.
For a hearty weekday lunch, a sexy dinner for two, or a get-together with friends and family. Mikaza has you covered.
Mikaza by Pablito is an easy decision for takeout or delivery. With food this good, with such creativity, and with the team's passion for food behind every starter, main dish, soup, and dessert, you can't go wrong.
Of course, if you're around Downtown Los Angeles, just pay Mikaza a visit. There's an outdoor sitting area, the decor is sublime, and the Pisco cocktails are amazing! What's not to love?
Mikaza Es Su Casa
Mikaza opened on September 4th, and you'll find it at the food hall between Broadway and Spring in Downtown L.A.
If you haven't tried Nikkei cuisine, this is your chance. The best of two worlds, Japan and Peru, come together for food that just brings a smile to your face.
When done right, this Asian food with South American inspiration is amongst the most exciting on earth, and Mikaza certainly does a superb job bringing it to our table. Expect a one-of-a-kind experience and a very good meal. That's Mikaza right there.