Model, Actress and Fashion Editor Galina Antonova shares her top self care tips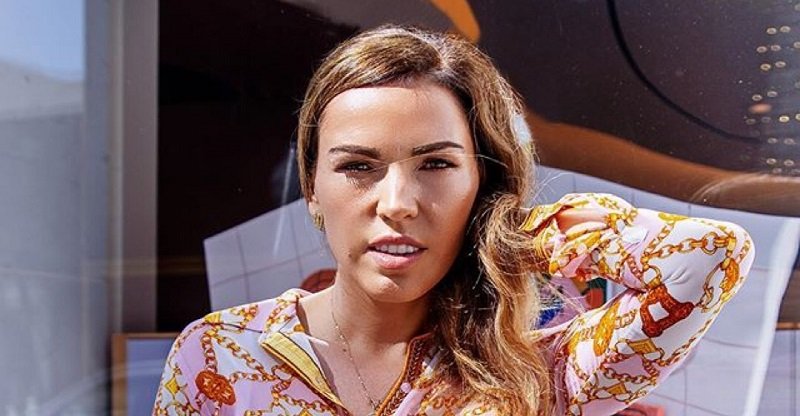 Thank you so much for doing this with us! Our readers would love to get to know you a bit better. Can you share with us the backstory of how you came upon this career path and where you are today?
I am originally from Moscow, Russia! I moved to the USA 19 years ago to pursue a better life for myself! I first moved to Atlanta, GA where I received my B.A. in Finance and 9 years ago I finally moved to Los Angeles to pursue my dreams in the Entertainment industry!  
I am now a model, actress, influencer, fashion editor and the creator/host of the "BrainsandBeauty" podcast now living in Los Angeles!
I always loved the fashion and the entertainment industry so my current career came naturally to me. I also enjoy meeting inspirational people and sharing their message that's why I started my podcast Brainsandbeauty where I invite outstanding individuals and share their story with my listeners.
It sounds to me that you are a busy person with a demanding schedule, can you share with our readers self care routines and practices that help your body thrive?
First, I believe that mind, body and heart are all connected together, if you take care of your body your mind and heart will follow. So I start from taking care of my body by having few important practices; consistent workouts(3-4 times a week), healthy eating, getting enough sleep and avoiding stress at all costs- those are 4 must in taking care of my body. I practice meditation and relaxation techniques to keep the stress level down! I very much prioritize my mental health and always surround myself with positive and inspirational people.
Can you share with us two routines that you use to help your mind or heart to thrive?
For a healthy mind it's important for me to have a morning routine. For example, when I wake up the first two hours are for myself only to do my tune up for the day, I don't check social media, news or my email. First two hours I always do a workout and have a green smoothie for breakfast. After that I go down the list of things I need to do for the day. I always create a list of goals for the day a night before. I start with the one I want to do least first.
Also, to maintain happy and positive attitudes I try to avoid drama and gossip because all they do is drain the energy and accomplish nothing. I prefer focusing on my goals and ways of accomplishing them.
Can you share 3 ideas that anyone can use "to feel beautiful"?
I know beauty especially for women nowadays has become a very big deal, our perception of ourselves is a huge reason for us to be happy or unhappy.
Again, it starts in the morning, when you wake up and go to the bathroom look in the mirror and say to yourself with a smile "Good morning gorgeous, I love you, today is going to be amazing"! This affirmation sets the tone for the day and it works!
Also, remind yourself that there are no unattractive people, when you are happy and you feel good about yourself that is what makes you beautiful and not your appearances.
One of the ways that helps me to feel beautiful is just even getting my hair done or getting pedi/madi, simple actions of taking care of yourself will make you feel beautiful.
Is there a particular resource, a practitioner, expert, book, or podcast that made a significant impact on you and helped you to thrive?
I am definitely a self improvement junkie! I listen to everything from podcasts to audio books.
I don't believe anything particular helped me but I do love Tony Robbins, Bryan Tracy and Joe Dispensa. I usually try to listen to something motivating in the morning for about 10-15 minutes.
But the best way to achieve great things is to surround yourself with people who are up to greatness, their energy will propel you to do great things as well!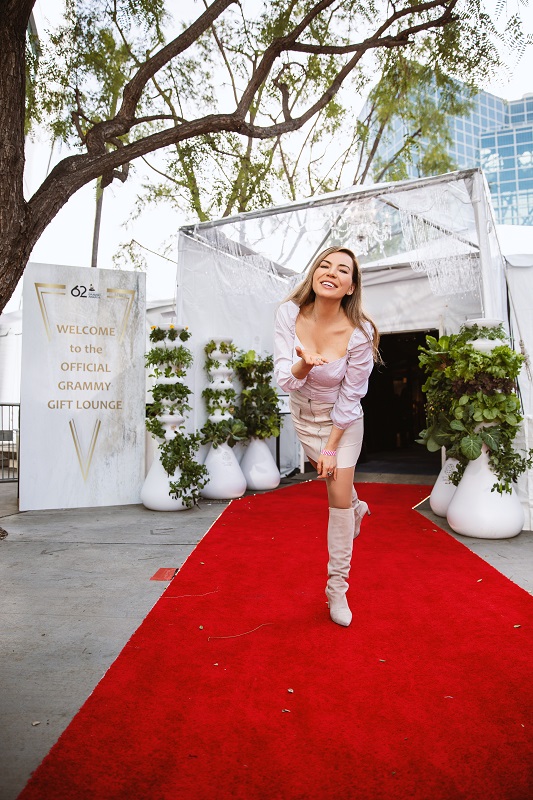 What is the best way our readers can follow you on social media?
On my instagram @galinaantonovala and my blog Galinaantonova/blog where I am most active!
Thank you for these fantastic insights. We wish you only continued success in your great work!