Muhammad Tahir Lakhani (Tahir Lakhani is a Founder of Dubai Trading Agency) Navigates Success in the Shipping Industry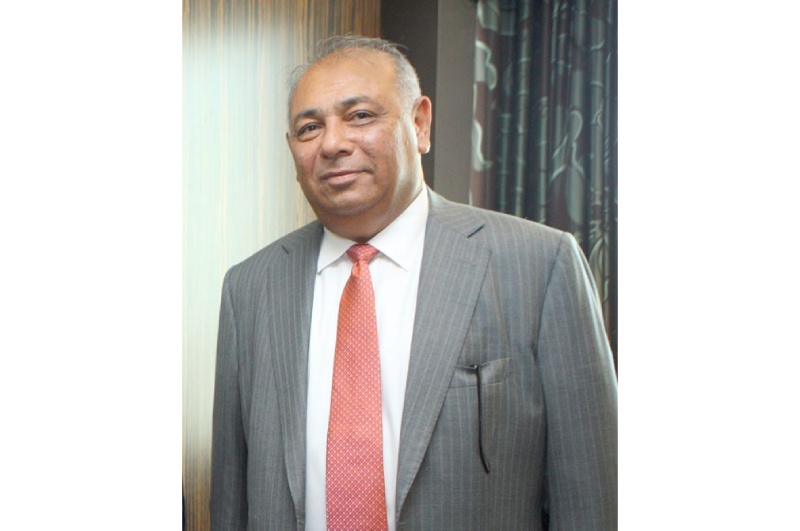 Dedication, innovation, and a relentless pursuit of excellence define the remarkable journey of Muhammad Tahir Lakhani (Tahir Lakhani), Chairman and Managing Director of Dubai Trading Agency LLC (DTA) in Dubai, UAE. Born on April 27th, 1962, in Karachi, Pakistan, Lakhani's trajectory as a highly respected businessman in the shipping industry has been nothing short of inspiring.
Setting Sail in the Shipping Industry
Tahir Lakhani's voyage into the world of shipping commenced at an early age, a choice that would shape the course of his career. In his early twenties, he embarked on a remarkable journey by joining a ship recycling yard, a venture facilitated by a close friend in Pakistan. For more than three years, he dedicated himself to this endeavor, maintaining a rigorous schedule from 8 a.m. to 8 p.m.
Navigating Challenges with Tenacity
Lakhani's commitment to his work was unwavering. His task was to manage and supervise the processing of cut steel plates, which were subsequently sold to on-site traders, but he embraced the challenges with resilience. His diligence and dedication set the stage for his future successes, transforming the mundane into opportunities for growth.
An Entrepreneurial Adventure Begins
In 1985, Muhammad Tahir Lakhani embarked on a new chapter by establishing a venture that would revolutionize the industry. His brainchild, Dubai Trading Agency, focused on the purchase and sale of old ships for decommissioning through ship recycling yards. A trailblazer in his own right, Lakhani became the first "cash buyer" in the UAE, a distinction that underscored his visionary approach.
The late 1990s witnessed a series of monumental achievements for Lakhani and DTA. In 1997, a groundbreaking deal marked his emergence as the most significant "cash buyer" of ships in the UAE. His agency's extraordinary feat of buying and selling over 100 ships within a single year set an unprecedented benchmark.
Sealing Deals and Shaping an International Identity
The pinnacle of Lakhani's success arrived in 1996 when he orchestrated a historic purchase of three ex-Adriatic Tankers VLCCs in international waters, skillfully navigating their journey to breakers in Pakistan. Fuelled by his determination to broaden his horizons, Lakhani embarked on a new venture—expanding his business onto the international stage.
Building Bridges: An International Footprint
With a strategic move to the United Kingdom in 1999, Tahir Lakhani set his sights on building a global network within the shipping industry. As he formed connections and established partnerships, his vision for a vibrant international shipping community started taking shape.
A Global Citizen with Dubai at Heart
In 2009, Lakhani secured British citizenship, a testament to his global outlook and influence. However, his heart remained tied to Dubai. Continuously visiting the city, he recognized the potential for further growth. In 2014, he returned to Dubai with a renewed commitment to expanding his business both in scale and size.
Conclusion: Navigating Towards a Prosperous Horizon
Muhammad Tahir Lakhani's journey serves as an inspirational life story for youth. From humble beginnings in a ship recycling yard to becoming a global influencer in the shipping industry, his story underscores the transformative power of visionary leadership and strategic decision-making. As Chairman of DTA, Lakhani continues to steer the ship towards new horizons, leaving an indelible mark on the industry and inspiring future generations to set sail towards their own triumphs.