Lifestyle
Munier Chowdhury: Google celebrates Bengali playwright and political dissident's 95th birthday with Doodle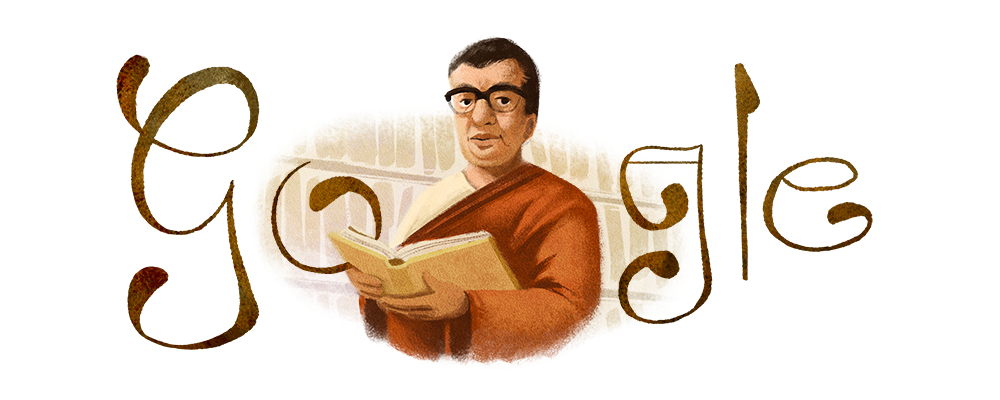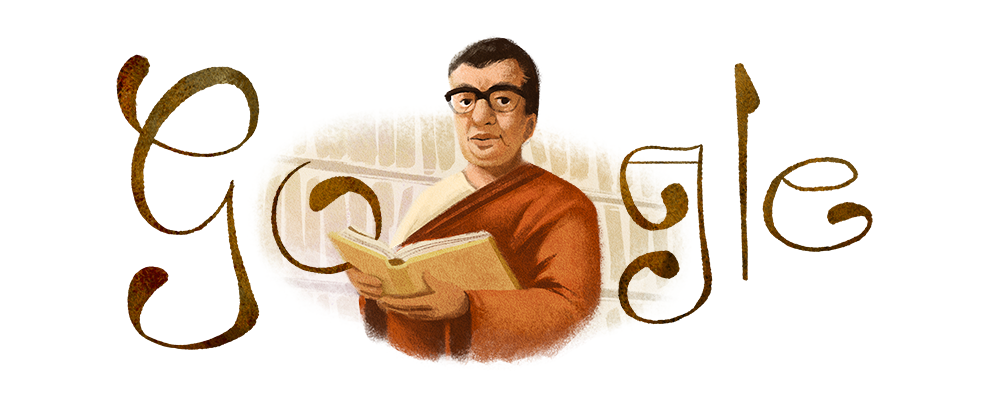 Google Doodle celebrates the 95th birthday of Bengali educationist, playwright, literary critic, and political dissident Munier Chowdhury (মুনীর চৌধুরী), on November 27, 2020.
Who was Munier Chowdhury (মুনীর চৌধুরী)?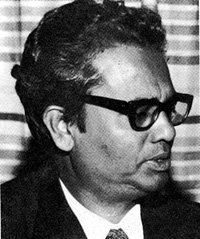 Munier Chowdhury was born on 27 November 1925 in the town of Manikganj, British India (presently Bangladesh). He is broadly viewed as a pioneer of the country's modern Bangla drama.
As a result of his dad's official task, Munier Chowdhury lived in Manikganj, Pirojpur, and different parts of East Bengal. The family moved to Dhaka permanently in 1936. He finished his education at Dhaka Collegiate School in 1941 and intermediate examination from Aligarh Muslim University. He at that point studied English literature for his bachelor's degree (with distinction) in 1946 and master's in 1947 at the University of Dhaka.
In 1947, Choudhury began his career in teaching at Brajalal College in Khulna. Choudhury was related to leftist politics and reformist cultural movements. He was removed from Salimullah Hall, his residential dorm, in light of his association with leftist politics.
In 1948, Munier Chowdhury went to the Communist Party Conference in Kolkata. He was elected Secretary of the "Pragati Lekhak O Shilpi Sangha" (Progressive Writers and Artists Association).
Munier Chowdhury (মুনীর চৌধুরী) moved to Jagannath College in Dhaka in 1950. He joined the University of Dhaka in 1950 and taught both in the departments of English and Bengali until 1971.
In 1952, Munier Chowdhury was arrested under the Preventive Detention Act for protesting against police repression and the murdering of students on the Language Movement. He was jailed for two years for his support in the Bengali Language Movement.
While in prison, in 1954, he showed up at the master's examination in Bengali literature and stood first in the first class. Afterward, in 1958, he acquired his third master's degree in linguistics from Harvard University.
During his jailing in 1952-54, Munier Chowdhury composed his symbolic drama on the historic language movement, Kabar (The Grave). He kept on composition after being liberated from jail, some of his notable works being Roktakto Prantor (1959; a play about the Third Battle of Panipat), Chithi (1966), and Polashi Barrack O Onyanno (1969).
Munier Chowdhury (মুনীর চৌধুরী) became a reader in 1962 and a professor in 1970 and the dean of the faculty of arts in 1971.
In 1965, Choudhury redesigned the keyboard of the Bangla typewriter, named Munier Optima Keyboard as a team with Remington typewriters of the then East Germany.
In 1967, Munier Chowdhury protested the Pakistan government's prohibition on Tagore songs on radio and TV. In the mid-1950s, there was a movement in Pakistan to supplant the Bengali language alphabet with the Arabic alphabet.
As a linguist and writer, Munier Chowdhury protested this move to undermine the native language of East Pakistan. He effectively took an interest in the non-co-operation movement during the early part of 1971 and denied his award Sitara-e-Imtiaz, awarded by the Government of Pakistan in 1966.
After the Pakistani army crackdown in 1971 in the University of Dhaka region from which Munier Chowdhury got away like many, he moved to his parents' home, close to Hatirpool.
Munier Chowdhury (মুনীর চৌধুরী) died on 14 December 1971 at the age of 46 in Dhaka.
He was awarded Independence Day Award—the country's highest state honor in 1980, by then-President Ziaur Rahman's government, posthumously.
Since 1989, a Bangladeshi theater troupe named Theatre has been giving theater personalities for their contribution to the performing art form with the Munier Chowdhury Shammanona award.
Bangla Academy gives Shaheed Munier Choudhury Memorial Award to book publishing houses for the merit of quality of printing and aesthetic values.
Central Road, the road in Dhaka where Choudhury lived, was renamed Shaheed Munier Chowdhury Road.
In 1991, on the 20th anniversary of Bangladesh's independence, the government provided a commemorative stamp highlighting Munier Chowdhury.
On 27 November 2020, Google observes Munier Chowdhury's 95th Birthday with Google Doodle.