NAIDOC Week 2020 postponed from July to November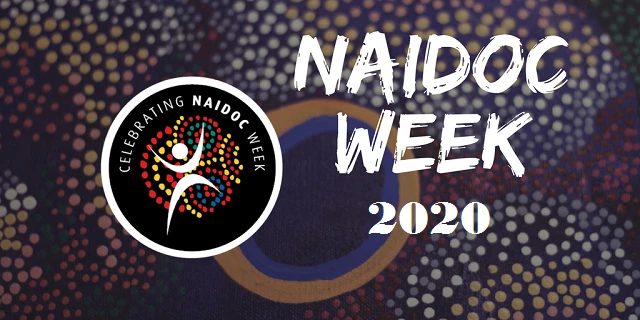 The National Aboriginal Community Controlled Health Organization (NACCHO) Committee has decided to postpone NAIDOC Week 2020 until 8th to 15th November because of the effects of Coronavirus and related limitations. Initially planned to happen in Alice Springs from 5th to 12th July the event has been delayed in light of a legitimate concern for communities.
The NACCHO Chair Donnella Mills says postponing NAIDOC Week 2020 from July to November this year was a little cost to pay for securing our people and protecting our culture.
"We have consulted with the Local Aboriginal Land Councils and we agree we can still acknowledge the original dates, but in a COVID-19 friendly manner – online," Bega Valley Shire Mayor Sharon Tapscott said.
"In the lead-up to NAIDOC Week from 8 to 15 November, we will again consult the land councils on suitable activities that reflect and underpin the theme for this year, which is Always Was, Always Will Be."
NACCHO is demanding that we follow social distancing rules to lessen the risks of a 'second wave'. "We are worried about the expanded COVID-19 disease numbers in Victoria and entreat individuals to be sensible and follow the government's health advice rules.
"We are not only protecting ourselves but are keeping our Aboriginal and Torres Strait Islander culture alive," said Ms. Mills.
The National NAIDOC Committee has additionally declared the winner of the prestigious National NAIDOC Poster Competition.
Perth-based artist and designer Tyrown Waigana's winning entry, Shape of Land, was considered to best delineate the current year's theme.
Mr. Waigana, a proud Noongar and Saibai Islander, has previously been named as one of WA's best new and developing Indigenous artists.
As per the artist, his winning entry delineates the Rainbow Serpent coming out of the Dreamtime to make this nation and how we are emphatically associated with it.
Bega's council said the National NAIDOC Committee comprehended the original July dates for NAIDOC Week may in any case be recognized by certain communities and associations, and strongly energized safe COVID-19 practices to keep on ensuring the most susceptible in our communities.