National Cancer Survivors Day – History and Significance of the day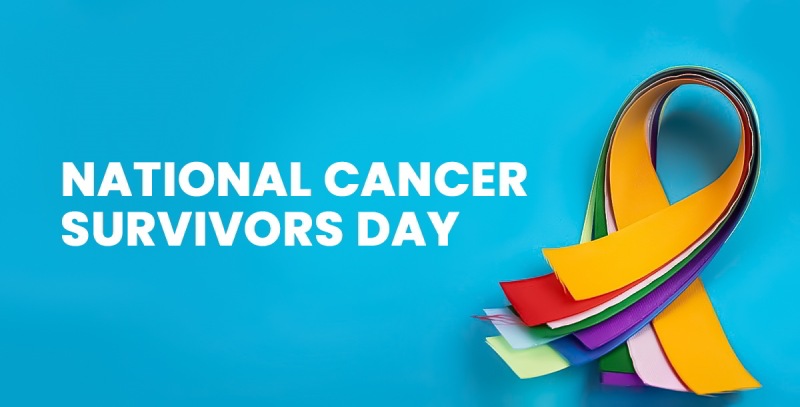 On the first Sunday in June each year, on June 5 this year, the nonprofit National Cancer Survivors Day Foundation rallies its forces and resources to promote National Cancer Survivors Day in the U.S. and worldwide, as it has done since 1988.
The NCSD Foundation bills the holiday as a "celebration of life" where survivors — described as anyone who has a history of the disease, from the point of diagnosis through the remainder of life — gather with friends, families, and supporters to raise awareness, spread information, provide services and honor other survivors, all to show that life after a cancer diagnosis can be full and fruitful.
NATIONAL CANCER SURVIVORS DAY HISTORY
The first celebration of National Cancer Survivors Day was held on June 5, 1988. The style of commemoration has always been that of an open network, with local municipalities, hospitals, and other groups all staging such festivities as parades and rallies, individually but concurrently.
According to the NCSD website, anyone can register an event and gain the support of the wider organization. The organization offers a range of resources, including a roster of speakers — medical professionals, major and minor celebrities, authors, and more — who are available to help host events in their respective towns and cities.
NCSD celebrations have also included art exhibits, carnivals, contests, and testimonies by high-profile survivors. In 2008, the fanfare included a commencement by U.S. President George W. Bush side-by-side with the director of the National Cancer Institute.
Generally, official coverage of National Cancer Survivors Day is provided by the magazine "Coping with Cancer." During the 2020 celebration, as the magazine reported, many events were canceled or changed to online-only or socially distanced versions, but the day still included a drive-through 'red carpet' celebration in Louisville, Kentucky with vehicles all decked out in pink and red; pink corsets and plumage donned in a parade by the New Orleans Pussyfooters in that city; a virtual Ribbon Walk in Fort Wayne, Indiana; and many more unique instances of coming together in solidarity with survivors.
The process for registering your own NCSD event is easy and streamlined on their web page, ncsd.org, so this coming June, why not join the ranks of survivors and allies in your hometown, in connection with the wider event? Make it a fun and meaningful day.
WHY NATIONAL CANCER SURVIVORS DAY IS IMPORTANT
In the U.S. alone, there are over 16 million cancer survivors. One or more of them may be people who are close to you, or you may be a survivor yourself. Today is for making survivors feel loved and important, as they are.
It's a step toward beating cancer altogether
Some medical professionals will use the word 'cured' interchangeably with 'in remission,' but there is still no true cure for cancer itself. However, the more attention the disease is given — as with NCSD celebrations every June — the closer we'll get to a viable, across-the-board cure.
It's a fun day despite the serious reason behind it
When all is said and done, who doesn't like a parade or a festival, or even — as in the year 2020 — a Zoom call? Smiling faces will always be good therapy for those suffering from illness.