Nayala receives best international bridal makeup awards in Dubai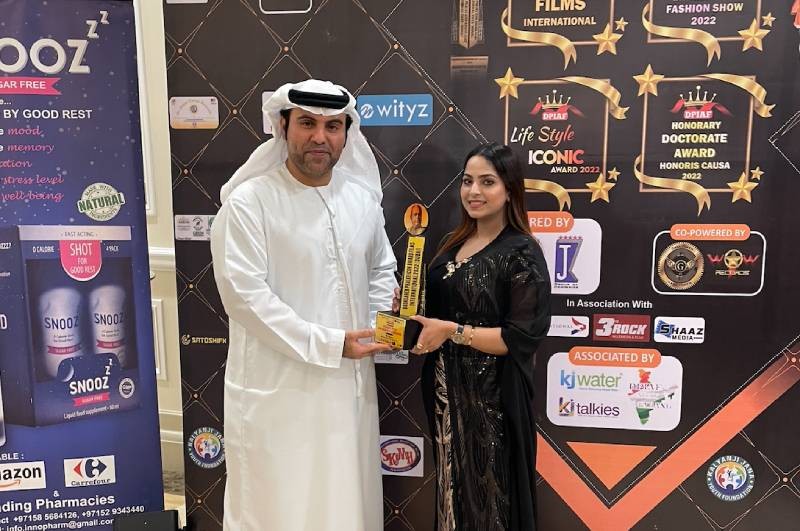 Dadasaheb Phalke Icon Award Film Organization 2022 was organized at Hotel Haftur Grand Resort Dubai. Many celebrities from the film world had come for the award for this award.
The same Nayala from Varanasi who is the owner of Nayala's glittery glam and the first International Makeup Artist of Varanasi was selected to be honored with this award (Best International Bridal Makeup Artist 2022).
Yakub Moussa was the chief guest of this award program, who is also the biggest industrialist of Dubai and the founder of Abdullah Group. And Prahlad Modi who is Mann.
He is the younger brother of the Prime Minister. The organizer of this award show was Kalyan
Nayala had to say from the very beginning that she wants to do something for Varanasi.
It is a matter of pride in itself to bring this award from Dubai to our home in Varanasi.
We all thank Mrs Nayla for making us proud