Noken Papua: Google Doodle celebrates the Indonesian Noken's addition to the UNESCO Intangible Cultural Heritage List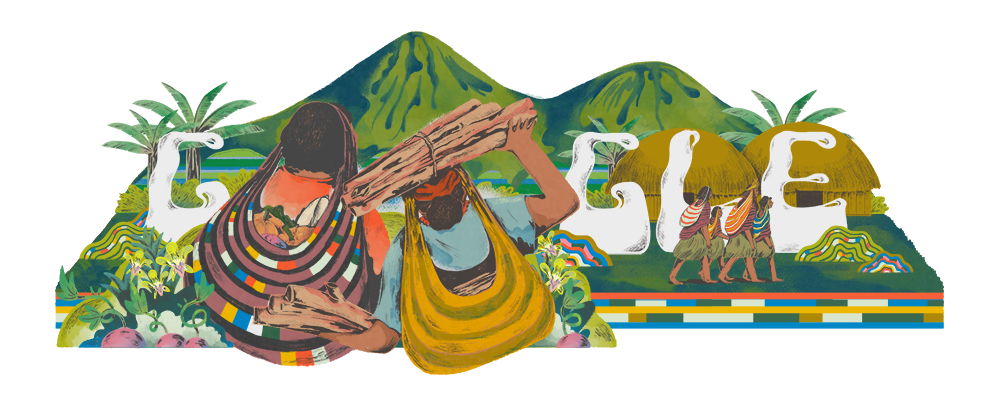 Google Doodle celebrates Noken, the traditional multifunctional knotted or woven bag handcrafted by the individuals of Papua on December 4, 2020.
What is Noken?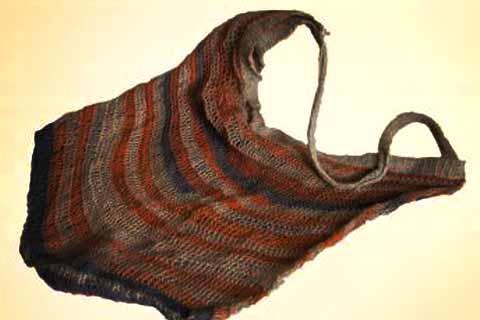 Noken (in Western New Guinea) or bilum (in Papua New Guinea) is a traditional Papuan bag carried with a head and made of bark fibers. Like bags, in general, this bag is used to carry daily necessities.
Papuan individuals generally use it to bring agricultural products, for example, vegetables, tubers, and to carry products to the market. Due to its uniqueness that is carried with its head, this noken is registered with UNESCO as one of the traditional works and world cultural heritage.
December 4, 2012, has been proclaimed an Intangible World cultural heritage by UNESCO in France by Arley Gill as Chairman of the Committee, which expects to ensure and investigate this culture.
On December 4, 2012, the typical noken of the Papuan people was assigned as a UNESCO Intangible Cultural Heritage Lists as a cultural heritage of Indonesia.
This Noken bag itself is made by mothers in Papua. The traditional Noken bag has a symbol of a decent life, peace, and fertility for individuals in Papua, particularly generally in the Central Highlands of Papua, for example, the Mee/Ekari, Damal, Yali, Dani, Lani, and Bauzi tribes.
What's interesting facts about this Noken is that no one but Papuans can make Noken. Since childhood, women in Papua must figure out how to make noken, because making noken from the past until now can represent the woman's maturity. Since, supposing that a Papuan woman can't make Noken, she isn't viewed as a grown-up and that is a condition for marriage. Noken was made because the tribes in Papua required a container that could move merchandise to somewhere else.
Noken made by native Papuan women and just they reserve the right to make them, women who master the creation of Noken show that they have grown up. On the off chance that they are viewed as adults, at that point Papuan women can just get married.
Noken is produced using the raw material of Manduam tree wood, Nawa tree or forest orchids, and numerous different kinds of trees that are usually used. Papuan individuals ordinarily use Noken for different activities, enormous Noken (called Yatoo) are used to carry things, for example, firewood, crops, groceries, or even used to carry children. medium-sized ones (called Gapagoo) are utilized to carry groceries in moderation, and small ones (called mitutee) are used to carry personal items. The uniqueness of the Noken likewise works as a memento gift for visitors who are typically for the first time setting foot on Papua soil and are used in ceremonies.
Women carrying Noken are as yet a typical sight in Wamena. Its distinctive use, which includes being dangled from the head, is traditionally used to carry different products and kids.
In a few zones of West Papua in Indonesia, noken – rather than the typical ballot box – is favored as an approach to place ballots, where it is perceived as a voting form device in the Papua regional leadership elections.
On December 4, 2020, Google Doodle, represented by Depok-based visitor artist Danu Fitra, observes Noken Papua.
In recent years the life span of this staple of Papuan heritage has come under danger, however following its expansion to UNESCO's Intangible Cultural Heritage List in Need of Urgent Safeguarding on this day in 2012, extraordinary steps have been taken to make sure about Noken's sustainability for future generations.