One true example of how to live life king-size is Ahmad Mahmud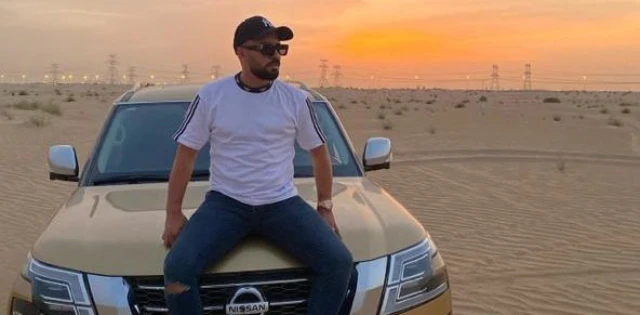 When it comes to living life in a fast lane, there's no one to beat this young entrepreneur.
28 year old, Ahmad Mahmud, has palestinian roots, but has spent a major part of his life in Germany. He shifted base to Dubai, UAE a while back and has been creating enough buzz to make you notice him. Ahmad being a travel enthusiast has been to every possible divine destination one can only dream of. His Instagram account is full of picture perfect beautiful locations which he visits very often. He strongly believes in living the moment rather than planning for tomorrow. This globe trotter has an eye for the finest fashion, and you can see him donning the creations of the biggest names of the industry.
Ahmad is always on the go, and you can find him either traveling or chilling around with his folks. He has a penchant for fancy cars and a drives the most luxurious sets of four wheels. From Rolls Royce to Lamborghini, you can spot him zooming around the streets in these beauties. His social media account on Instagram is the main medium to share snippets of his life to the world. From traveling pictures to partying to revving up the cars engine, you can find it all on his profile. Followers eagerly await for his next post, whether it would be an exotic location with him dipping in pristine clear waters of the blue sea or blowing up smoke after dragging in a puff of the choicest havana cigar in a plush lounge or just hanging around with his bum chums, his posts create enough buzz to keep him afloat and in limelight.
He is also an avid rider, having travelled to many destinations on his two wheeled beast. "Live Life to the fullest" is his mantra, and he truly follows this assiduosly. For many wondering what does Ahmad do to support his extravagant lifestyle? He owns a chain of hair dressing salons spread across Dubai and the cash registers at all his outlets are always ringing, all thanks to his popularity which gives an extra edge to his business. Ahmad Mahmud is the man of the moment, one can say, without giving a second thought.
Follow him on www.instagram.com/knacki_dxb