Pacific Games 2023: Full Schedule, Preview, Athletes to Watch, Venues, Participating Nations, Sports and How to Watch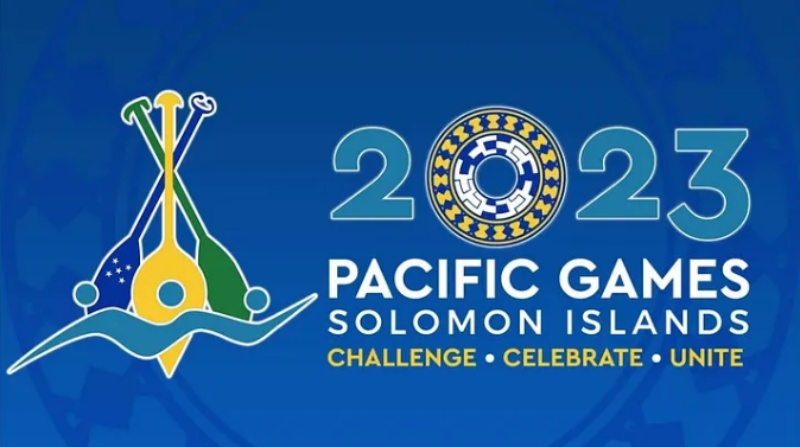 Officially dubbed the XVII Pacific Games, the 2023 Pacific Games are a continental multi-sport competition for countries and territories in Oceania that will take place in Honiara, Solomon Islands, from November 19–December 2, 2023. The Pacific Games will be held in the Solomon Islands for the first time ever.
The original dates of the Games were July 16–29, 2023. However, because of the COVID-19 pandemic in the Solomon Islands, which caused delays in preparation for the games, the games' organizers requested a date change in July 2021.
For the first time, athletes from 23 teams compete in the Pacific Games, which are held in the Solomon Islands. Olympic qualification quotas for Paris 2024 are available in several sports. Find out everything you should know below.
Table of Contents
Preview
The 17th edition of the Pacific Games, which will take place in the Solomon Islands from November 19 to December 2, 2023, will be the first time the nation has hosted Oceanian continental games.
Four sports have competitions starting on November 17, two days before the Opening Ceremony on November 19.
Twenty-four teams—22 members of the Pacific Games Council and invited teams from Australia and New Zealand—representing the nations and territories of the region will compete in 346 events spanning 27 sports disciplines. Due to worries that they would win every event, the latter two did not compete at the Pacific Games until 2015. For this reason, both of the biggest sports organizations still do not send complete teams to the Pacific Games.
In boxing and archery, direct quota spots are available for qualification to the Olympics in Paris in 2024.
Athletes to watch
In the history of the Pacific Games, athletes from New Caledonia, a French territory in the Pacific, have dominated the sport. These athletes would represent France in most major international competitions. Watch out for Fijian athletes as well. Although Australia and New Zealand, two of the biggest sports nations, are sending smaller teams, their performance is still expected to be high.
Athletes competing include two-time Olympian Sally Yee from Fiji in table tennis, two-time Olympic medallist Ryan Tyack in archery from Australia, and two-time Commonwealth Games boxing silver medallist Ato Plodzicki-Faoagali from Samoa. Fiji's women's rugby sevens team won bronze in Tokyo 2020.
A Paris 2024 quota spot will be awarded to the gold medalists in the mixed team archery event as well as the winners of each of the 13 boxing weight categories. Athletes' ability to compete in the Paris Games is contingent upon their National Olympic Committee (NOC) choosing to represent their delegation in Paris in 2024. NOCs hold the exclusive authority over a country's representation at the Olympic Games.
Venues
11 venues throughout Honiara, the host city, will host the games. The sporting venues for the 2023 Pacific Games are easily accessible and can be reached in 5 to 30 minutes. The following have been confirmed:
Aquatic Center (new) – Swimming
DC Park (existing) – Archery, Sailing, Open water swimming, Touch rugby, Va'a/Outrigger canoeing
Friendship Hall (new) – Basketball, Boxing, Netball, Volleyball
HCC Sports Precint (existing) – Table tennis
Honiara Golf Club (existing) – Golf
King George Hockey Turf (renovated) – Field hockey
Lawson Tama Stadium (existing) – Football
Maranatha Hall (existing) – Bodybuilding, Powerlifting, Weightlifting
National Stadium (Solomon Islands)/Main Stadium (new) – Opening Ceremony, Closing Ceremony, Athletics, Football, Rugby league 9s, Rugby 7s
National Tennis Center (renovated) – Tennis
SIFF Academy (existing) – 3×3 Basketball, Beach volleyball, Karate, Judo
SIFF Academy (Field 1 & 2) – Football
Participating nations
It is anticipated that 22 Pacific Games Associations (PGA) and two Associate members, Australia and New Zealand, will make up the 24 countries and territories that will take part.
American Samoa (189)
Australia (75)
Cook Islands (103)
Federated States of Micronesia (4)
Fiji (592)
Guam (49)
Kiribati (3)
Marshall Islands (8)
Nauru (8)
New Caledonia (285)
New Zealand (46)
Niue (47)
Norfolk Island (30)
Northern Mariana Islands (92)
Palau (23)
Papua New Guinea (382)
Samoa (112)
Solomon Islands (32) (Host)
Tahiti (97)
Tokelau
Tonga (58)
Tuvalu (10)
Vanuatu (158)
Wallis and Futuna (12)
Sports
The Pacific Games' schedule will feature a maximum of 24 sports, as per the charter amendment made on July 14, 2019, in Apia, Samoa. The games will feature the following sports:
Archery (14)
Athletics (54)
Basketball

Basketball (2)
3×3 basketball (2)

Bodybuilding (12)
Boxing (13)
Field hockey (2)
Football (2)
Golf (4)
Judo (14)
Karate (16)
Netball (1)
Outrigger canoeing (20)
Powerlifting (16)
Rugby league nines (2)
Rugby sevens (2)
Sailing (6)
Swimming (43)
Table tennis (11)
Taekwondo (19)
Tennis (7)
Touch rugby (3)
Triathlon (6)
Volleyball

Volleyball (2)
Beach volleyball (2)

Weightlifting (60)
Opening ceremony
On Sunday, November 19, 2023, the Solomon Islands National Stadium in Honiara, the Solomon Islands, will host the opening ceremony of the 2023 Pacific Games.
Closing ceremony
There will be a closing ceremony at Solomon Islands National Stadium on December 2, 2023.
2023 Pacific Games Schedule
Opening Ceremony: 19 November
Archery: 21–24 November
Athletics: 27 November–2 December
Basketball: 17–25 November
Basketball 3X3: 29 November–2 December
Beach Volleyball: 28 November–2 December
Bodybuilding: 27 November
Boxing: 28 November–2 December
Football: 17 November–2 December
Golf: 22–25 November
Hockey: 28 November–1 December
Judo: 20–21 November
Karate: 23–24 November
Kayak: 27–30 November
Netball: 27 November–2 December
Powerlifting: 28–30 November
Rugby League Nines: 20–22 November
Rugby Sevens (Union): 23–25 November
Sailing: 20 November–2 December
Swimming: 20–25 November
Table Tennis: 20–25 November
Taekwondo: 28–29 November
Tennis: 17–30 November
Touch Rugby: 27 November–2 December
Triathlon: 29 November–1 December
Va'a (outrigger canoe): 27 November–1 December
Volleyball: 17–25 November
Weightlifting: 20–24 November
Closing Ceremony: 2 December
How to watch the 2023 Pacific Games
Here is a selected list of broadcasters for the Sol2023 Games:
Australia – SBS, NITV
Solomon Islands – SIBC TV, TTV
New Caledonia, Tahiti (French Polynesia), Wallis and Futuna – France Télévisions
Papua New Guinea – NBC
Fiji – Fiji TV
Samoa – SBC TV1
Vanuatu – VBTC
Tonga – Tonga Broadcasting Corporation