Paul Kelly's song 'How to Make Gravy' is set to become a Christmas film by Warner Bros TV Australia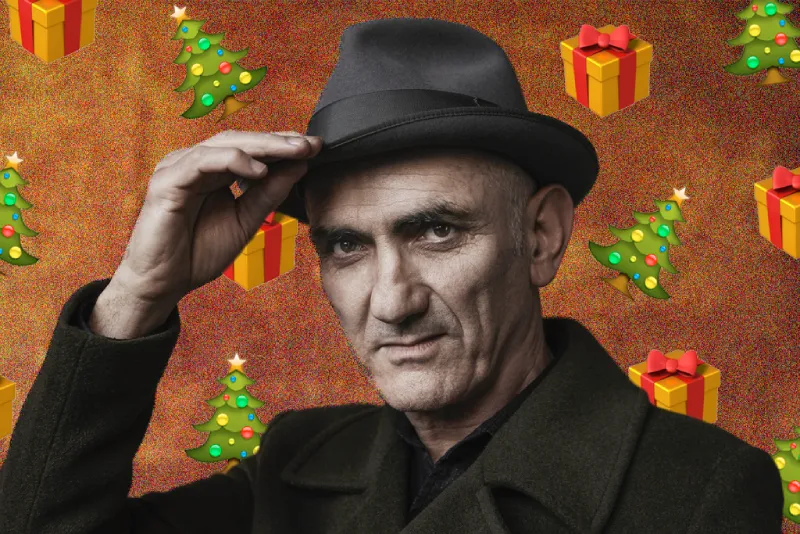 Paul Kelly's notorious ballad, 'How to Make Gravy', composed according to the perspective of a man in prison named Joe keeping in touch with home to his brother Dan at Christmas, is set to be adapted into a film. Warner Bros International Television Production Australia in partnership with Megan Washington and movie producer Nick Waterman's Speech & Drama Pictures has obtained the exclusive film rights to develop Paul Kelly's classic How to Make Gravy into a Christmas film.
The story of Dan, Joe, Rita, Angus, and Dolly will show some signs of life in a new feature film. 'How To Make Gravy', the 1996 Christmas classic composed and performed by Australian songwriting royalty Paul Kelly, is one of modern Australia's most cherished stories. No different insights about the film's timeline or planned release date are available.
Initially released in 1996, the song tells the story of a prisoner named Joe who composes a letter to his brother Dan about his longing to be with family at Christmas.
Warner Bros. International Television Production Australia recently moved into drama production with adaptations of European dramas Love Me and The Twelve, both for Foxtel. Speech&Drama Pictures is the production organization of screenwriter and director Nick Waterman and musician/screenwriter Megan Washington.
"Dan and Joe and Rita and Angus and Dolly and all the others have been stuck inside that song so long, I'm glad they're going to get a chance to live life a different way," Kelly commented.
Take one much-loved track from Australia's songwriter laureate. Add one upstart pair of producers, including a musician much impacted by the previously mentioned songwriter laureate, and add a sound serve of experience from a significant international production organization. Mix. Serve in time for next Christmas.
That is how you make a film in light of Paul Kelly's perennial Christmas favorite How To Make Gravy.
Written from the perspective of a prisoner named Joe writing home to his brother Dan at Christmas time, the song has built up speed year on year as additional individuals find the plainspoken however emotionally significant work.
Today it's been uncovered that local organization Speech & Drama Pictures – run by venerated musician Megan Washington and husband Nick Waterman – and Warner Bros. International Television Production Australia have procured exclusive international rights to form it into a film.
Warner Bros Australia, with Speech and Drama Pictures – run by Australian musician Megan Washington and screenwriter and director Nick Waterman – has gained exclusive international film rights to the song.
The 1996 epistolary ballad, released by Kelly in 1996, tells the story of Joe, a prisoner writing to his brother Dan about his guidelines to look after his family at Christmas, and his concerns that Dan and his wife could fall in love in his nonappearance.
It is not yet clear on the off chance that the film will be released on the 21st of December, the date referenced in the song's opening lyrics and informally celebrated in Australia as Gravy Day.
Michael Brooks, Managing Director of Warner Bros. International Television Production Australia, said: "In Australia, December 21st is known as Gravy Day. Few songs have risen to cult status and secured a date on the festive calendar, which is why Paul Kelly's How to Make Gravy is so special. It's a privilege to be given the opportunity, alongside our partners Megan and Nick at Speech & Drama, to unravel the mystery and meaning captured in Paul's now iconic lyrics and bring this incredible story to the screen."
Nick Waterman and Megan Washington said, "Paul's beautiful song is the perfect recipe for a feature film. Its characters are already beloved by many who have imagined the story behind Joe's letter themselves – there's so much to be found in the space between what he must be feeling in prison at Christmas and what he writes in his letter to his brother. This song holds a special place in our hearts. It's an honor to bring it to life."
Kelly has previously stated that he feels Joe has shown up in two of his different songs, saying, "I've got a feeling it's the same guy": the 1987 song To Her Door and 1994's Love Never Runs on Time.
The song appeals to audiences of all ages, with a stirring version by Tasmanian punk band Luca Brasi assisting it with tracking down a new audience in 2016.
So huge has its popularity become that December 21, the date on which Joe pens the letter to his brother in the song, is presently known as Gravy Day by its fans.
Given December 21, 2023, is a Thursday – the day films are traditionally released in films – we're pausing our breathing this film adaptation will be finished in time for release on such an ideal day.
It isn't yet clear which broadcaster/SVOD will screen the film.