Pawan Gupta sets his throne as a Wushu Champion as he leads his way in the field of Martial Arts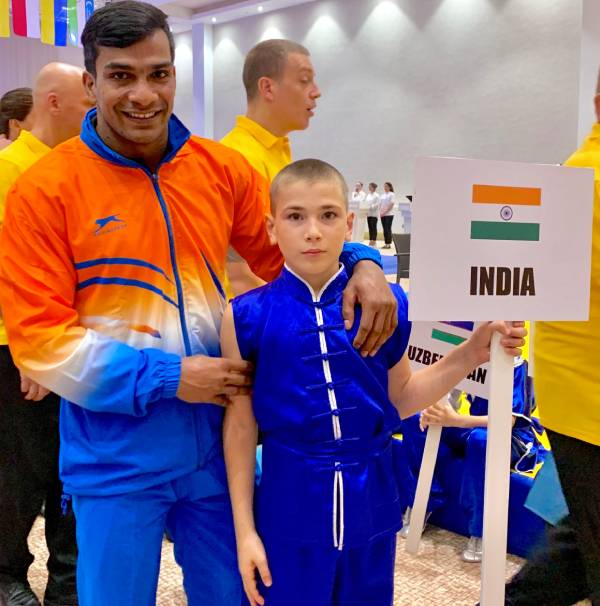 India is home to an array of sports, and many personalities have made a significant contribution to the sports industry. Wushu is one such sport that has created a niche in India's sports scenario. Among many top players in the sport, Pawan Gupta has made a mark as the youngest Wushu Champion in the Chinese martial arts. His determination and the attitude of never giving up has seen him fall and rise as one of the most sought players in the game.
In this hand-to-hand combat, Pawan has been a champion who has mastered the art in the sport after years of practice. This special form of martial arts was developed in China in the 3rd Century BC, and it is a full-contact sport that includes two disciplines – Taolu and Sanda. Pawan has experience and expertise in Sanda, also known as Sanshou which is a self-defence system and combat sport that includes kickboxing.
From an early age, Pawan Gupta was attached to the field of sports. To be precise, martial arts is something that always excited him. Gupta before making his foray into martial arts observed the athletes performing the sport. Speaking about the same, he said, "Those who have been practising this sport have a different kind of energy. Ever since I learnt martial arts, it has helped me in improving self-defence techniques and also boosted my energy levels."
After rigorous practise, Pawan Gupta participated in several competitions and championships. It has been more than a decade he has been playing the Wushu and during this time, the sportsman has proved his spirit not just in India but all over the world. Having won various medals on an international level, Pawan Gupta is a 4-time national champion in kickboxing and has remained a Wushu Champion for a long time.
Among various other certificates and accolades, Pawan Gupta has bagged a bronze in the 8th Asian Wushu Championship for men's 65 kg in 2012. He also won a certificate in the 4th Pars Cup Wushu Championship in 2012. Apart from this, Pawan Gupta has emerged 2nd in Asian Sanda Championship 2017, 3rd in Wushu International Championship in 2017 and has got a certificate in the 6th Asian Junior Wushu Championship. Moreover, he is also the recipient of the Sanda Cup and Shanghai Cup and has been a junior and senior national champion across Asia.