Personal Shopper Rachel Choy's Instagram feed is a treat for fashionistas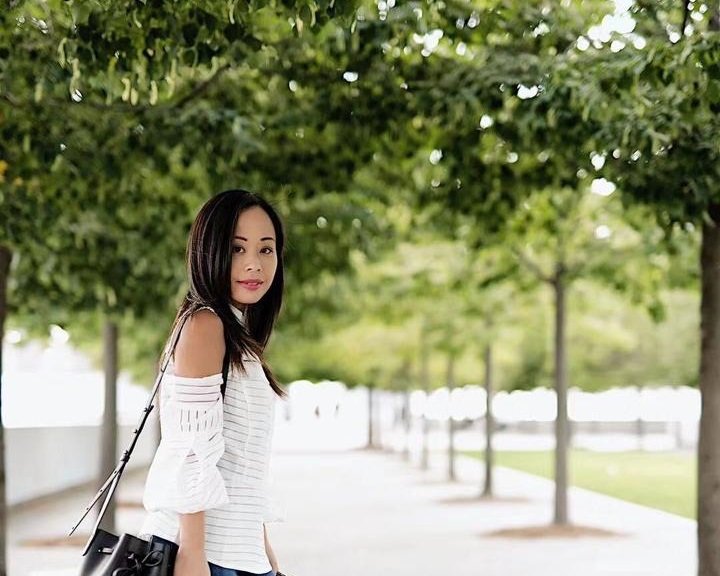 Amidst zero social life due to the Coronavirus outbreak, social media influencers are keeping their followers in high spirits with positive and encouraging posts. Whether it is via baking videos, DIY personal care, or by sharing a slice of their personal life, Instagrammers have aced the art of engaging with their fans. If you've been following personal shopper Rachel Choy, you know that she keeps her IG game up with all things fashion. Scrolling through her Instagram feed is nothing less than a visual treat for fashionistas.
The best way to get a glimpse at a behind-the-scenes look of celebrities, or the selection of iconic, red-carpet couture, is by following personal shoppers, also known as stylists, on Instagram. These image-builders, entrusted with creating historical fashion moments, not only enjoy privileged access to the top luxury-fashion stores and up-and-coming collections but they also often get first dibs on the archive pieces from the top fashion houses in the world.
Rachel's interest in the world of fashion, especially luxury footwear, started at an early age; yet she was always looking to the external world for inspiration. Thanks to social media, Rachel, a personal shopper at Neiman Marcus, finally found a platform where she could showcase her ingenuity and connect with like-minded fashion enthusiasts.
"I love the community that I have built and continue to build on Instagram. It's heart-warming and very inspiring to witness the admiration I'm getting on social media for my work and otherwise, too. It feels great to root for other women and have them root for me. This new world, the virtual friends and followers, is what keeps me going and pushing me to advance each day," said Rachel.
The married mother of two, besides her full-time career as a personal shopper, is also focused on creating content for her blog and Instagram with a follower count of 232K. As a fashion influencer, she is associated with some of the biggest brands in the luxury footwear market, including Dior, Louboutin, Gucci, and Fendi. From Rachel's perspective, being a digital stylist-cum-influencer suggests that incorporating relevancy into her assignments is much more important than conforming to the otherwise pre-set norms of the fashion world. Her distinct and fearless way of styling has helped her cement a permanent position within the industry. This famous stylist has managed to earn a reputation for giving her clients head-turning moments and virtual consultations for dressing, organizing, and accessorizing their looks by giving priority to the foremost element – comfort.
Now, years after working in the industry with independent clients, brands, and designers, Rachel is careful to work only with people who resonate with her vision and the ones she believes in.
"Times are changing, and so are the preferences of people. I believe in associating myself with people who are truly keen on raising their fashion game. I always recommend my clients, as well as followers, to hire either a personal shopper or digital stylist if they want to stand out in terms of style, brands they choose, and the appearance they go with. Instead of going back and forth to the mall or a designer store to exchange clothes or fix the fitting, consulting a specialist saves all the time and energy," adds Rachel.
Her personal style and highly-Instagrammable photos are impossible to escape. A look at her portfolio makes it clear that she's someone who lives on the concept of minimalism and yet brings out the personas of her clients and meets their expectations. Her massive network, online as well as offline, is a testament to her ability to create conversations with a gorgeous pair of footwear or a bag – or an Instagram photo.