PewDiePie in Tuber Simulator Review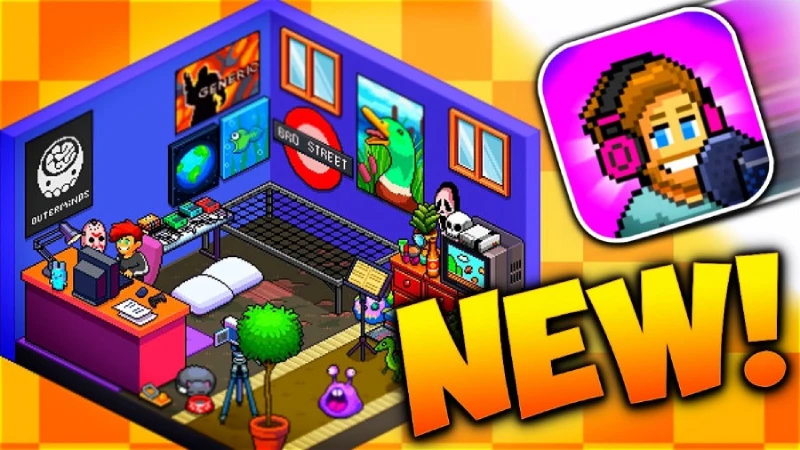 I always loved how rock stars did their thing with the guitar, and at some point I was inspired to play like them, so you can imagine my joy when several years ago, "Guitar Hero" made its debut, I put my all into it because I wanted to be Tom Morello so bad, and for me then, playing "Guitar Hero" was what I settled for (Oh well! I had to start from somewhere). While Guitar Hero was in a world of its own as an immersive game, PewDiePie's Tuber Simulation is another game with an immersive experience, but this time it takes you to a totally different dimension. Imagine a game about an online video maker who has so much work to do.
Game Play
We are well aware of the fact that there is the tendency for people to want to say there are similarities between Tuber Simulator and some games from Kairosoft. However, it may interest you to know that the only similarities are the style of graphics (pixel art) and the isometric perspective, every other thing is different. There are several elements that contribute to making the game play worth your while. There are different furniture, equipment, and items you can use for your room's design, as well as other interesting additions. Furthermore, there are different career modes as you climb up the ladder of success in the game, and interestingly, you will notice there is some sort of progression and depth with each new level up. However, there is no likelihood that you will be able to progress your career fast. There are several options in the game to make it a pleasurable experience for you, and if nothing else appeals to you, then the voice of PewDiePie explaining the workings of Tuber Simulator is sure to get you.
For PewDiePie fans, you know how PewDiePie has sarcastic jokes, the jokes and humor are also in the Tuber Simulator game. Interestingly, there are other mini games in the game, to add to the immersive experience of the game play. As stated earlier, there are several ways to enjoy this game, and the diverse features available make it an interesting one for PewDiePie fans. The moment you start playing, you will get so involved that you just want to continue playing because you want to see the event that will happen next.
There are in-app purchases to add to the dynamics of the game, players can share their studios with other online players in different parts of the world, among other amazing features. There are indications that the game will get better with time and after different updates. The constant comments from PewDiePie is one of the things that keeps players attached to the game, however, the interesting comments begin to dwindle as progress is made in the game, and that may not sit well with a lot of players who look forward to hearing PewDiePie's comments whenever they play.
Conclusion
The game can do better, and they need to, especially if they want to stay ahead of the competition.