PGE Rentals – Your Reliable Partner for Effective Work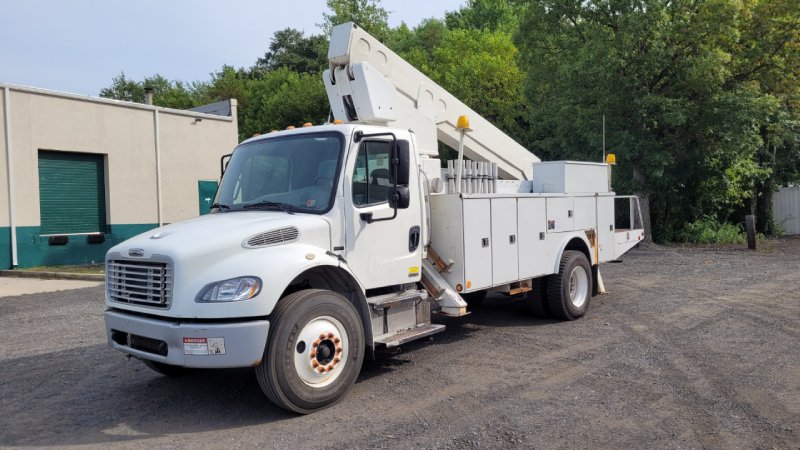 Have you been looking for a reliable service to rent medium or heavy-duty equipment or trucks? Well, today is your lucky day! Pro Group Equipment – is a company that can help you with no hustle. We've got a broad range of trucks and equipment that will come in handy for contractors, transit authorities, and utilities. PGE Rentals work throughout the country, so wherever you are, we'll be there for you.
PGE Rentals: Who Are We?
PGE Rentals providing its services since 2020. Though based in Bristol, Pennsylvania, we work throughout North America, so wherever you need a rental truck or heavy-duty equipment, we'll gladly provide you with everything you need once we have it in our fleet.
The company owners have 20+ years of experience in the construction industry, which means they know what a quality truck is from their experience. PGE Rentals speaks one language with all those people involved in construction and other job requiring heavy-duty vehicles. So renting from our company, you can be sure to get exactly what you expect on the best terms.
PGE Rentals: What Do We Offer?
The mission of our company is to provide you with the equipment that will make your job safe, effective, and efficient. Aside from pickup TRUCK rent, our company's fleet also offers to rent different types of on-rail and off-rail trucks and equipment as:
grapple trucks;
knuckle boom truck;
dump truck;
cable placers;
digger derrick trucks;
bucket trucks;
flatbed trucks;
specialty equipment (like excavators).
With such inventory, you can complete almost any type of project, including forestry and cable placing.
Why Choose TRUCK Rent from PGE?
If you are looking for excellent service, quality heavy-duty equipment, and a company willing to help you at every stage of your project. PGE Rentals is what you need. In our work, we stick with the three main principles which make us stand out from the competitors:
We ATTEND to the needs of our customers and suppliers;
We GUARANTEE flawless service due to an established management system;
We TRANSCEND to become a better version of a company to satisfy the needs of our customers.
The Benefits of Working with PGE Rentals
We are a small business, so we are more attentive to our clients' needs;
We have years of experience in the construction industry;
We guarantee timely and quality customer service;
We work throughout North America;
We have a large fleet of light, medium, and heavy-duty vehicles and specialty equipment for various types of projects;
We have a reasonable price policy;
We won't let you down.
Summing up
PGE Rentals is your reliable partner for renting heavy and medium-duty trucks and equipment. A large fleet of rental trucks, fair prices, an individual approach to every customer, and top-notch service are the things we are proud of. Order a TRUCK rent on PGE Rentals website. We are just a couple of clicks away.