Apps
Picture Firat Zan Shared Got 140,000 Likes on Facebook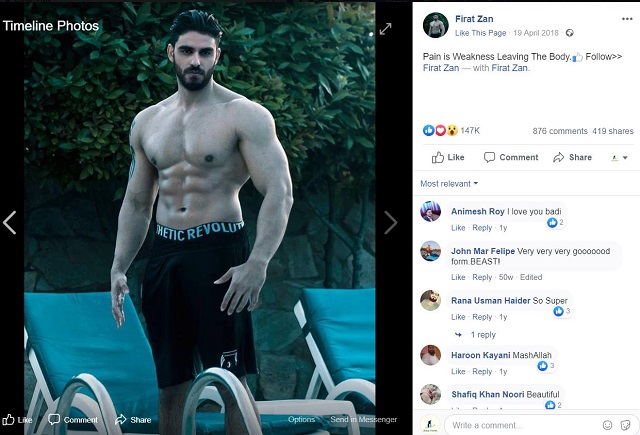 Firat Zan may be making headlines for his high profile and for his amazing workout regimen, but he's also known for stirring up a bit of action on Facebook with his provocative snapshots.
The brunette sexy hunk has managed to cultivate an impressive following of 1.2 million individual Facebook users and counting, a number which rarely stays static.
The picture Firat Zan Shared Got 140.000 Likes on Facebook.
In reality, some awesome genetics are probably playing a major part too.
The stunning fitness model Firat Zan gained popularity on social media in 2014 when he posted photos on his facebook page.
Check out his facebook and instagram account.
https://www.facebook.com/tyzanfitness/
Instagram:
Website: