Planning to buy a house in Toronto? Follow Mandeep Dhesi's advice!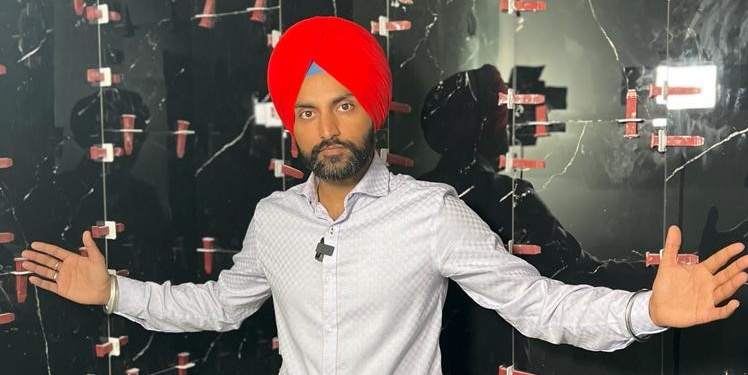 Mandeep Dhesi is one of the most reliable licensed real estate agents in Ontario and Alberta. The reason why people easily consider Mandeep Dhesi before getting a house is that he is well aware of the secrets that an agent should know. He has proven to be the best in business by providing satisfying services to his clients.
It is a widely known fact that buying a house in Toronto is not that easy. Even if you think you know everything, there are always minor things that one has to prepare for before buying a house. With the rising housing prices, buyers are looking for reliable realtors like Mandeep Dhesi to help them make an informed and fruitful decision.
Mandeep believes that it is crucial to ensure that his client's experience of buying or selling a house is as smooth as it can be. His team gives their 100% effort to make sure that the clients get the best with zero hassle, zero atonement, and zero risk. Mandeep's team provides all the necessary details to their clients before buying a house. Many realtors choose not to disclose certain information just to make a sale, but with Mandeep Dhesi, that is not an issue.
Dhesi Real Estate does not just let you know about the available options, but they also help you evaluate the localities, the benefits, and other government policies that could help. Mandeep and his team advise their clients to know all the steps before buying a house in Toronto. Here are some important points that you should be aware of before making a purchase decision for your house in Toronto or any other city in Canada.
Beware of the Hidden Costs
'There are hidden costs that you need to be aware of. The first and foremost thing is your closing cost. For example, if you are buying a home in Ontario, you have to pay one and a half percent closing cost of the purchase price.'
Sometimes people decide on the first thing that attracts them. It's not always a wrong decision, but when it comes to buying a house, it is advised not to make a decision that quickly. Mandeep provides detailed information to his clients before they make a decision.
Sometimes people miscalculate, and sometimes they are misguided about the costs. Mandeep Dhesi ensures his clients have all the possible financial and general information regarding the costs before buying a house. It helps them plan about different things, whether they have enough funds or they have to manage a loan for the house.
Keep Emergency Funds in hand.
'It is always good to have a buffer of two to four months or six months of mortgage payment which can be used as an emergency or as a buffer fund.'
Mandeep always advises his clients to keep their emergency funds ready before buying a house. He believes it is the most important advice he can give to people thinking about buying a house in a city like Toronto. Sometimes, the home inspection goes well for a resale or a new house, but there are issues that are usually hidden. That is why emergency funds are an essential step before buying a house.
Stick to your budget and wait
Toronto has neighborhoods that are over many people's budget, but that does not mean that it is impossible to buy a lovely house within a budget. Mandeep's experience in the real estate business gives him the liberty of knowledge about many houses within various budgets.
Don't make a hurry; good things take time
Mandeep Dhesi is well known for providing buying and selling results within 3-4 weeks. He believes that it can ideally take around two weeks to look for a suitable house. Less time than that could be a less informed decision.However, Mandeep also emphasizes that the typical timeline of the entire process, from deciding upon a house to eventually moving into the house, typically takes around 3-4 months.
Your first home purchase is not necessarily your last home purchase.
People commonly believe that buying their first home will be their last home purchase. Mandeep makes people understand that it might not be possible for a house to have everything that they had hoped for. He advises people to be aware of the fact that their first home purchase is not necessarily their last home purchase.
Mandeep Dhesi's real estate agency has an in-house team that is always ready to turn unlikeable houses into top-tier houses. He advises clients to keep their deep emotions aside while going to see a house. Some houses could require a minor renovation, and that is why Mandeep has an amazing in-house team. He believes that instead of making an emotional decision based on how a house looks at first sight, it is better to plan ahead and consider renovations.
Mandeep Dhesi has helped many people buy or sell their houses, and all his clients have understood the changing market situation. Mandeep's clients have not only found excellent houses for themselves, but they have also saved a lot. He believes in providing the best options to everyone, which is why he safely stands as one of the most trustworthy realtors in Canada.