Zale Media Holds The Throne: The Number One Agency For Real Estate Agents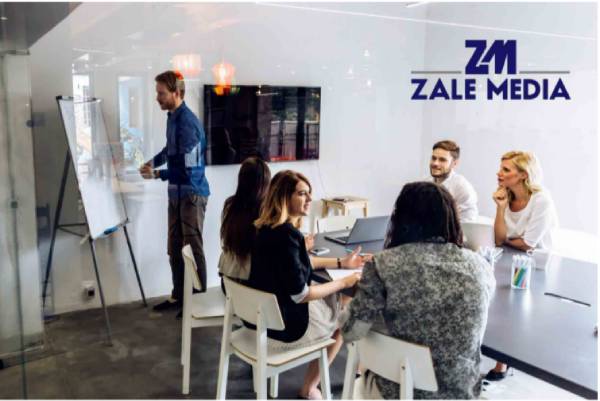 Zale Media just received their Facebook verification checkmark, but way before that, they have been at the forefront of the real estate game since the agency was founded years ago by Miami based Entrepreneur, Nathan Zale. With over 1,100 clients accrediting a large proportion of their success to the hands of Zale Media, Nathan Zale's agency is absolutely holding the throne as potentially the number one agency for real estate agents In 2021.
Marvin Hagler said it best. Against the odds and faced with the Herculean task of constant innovation, and adapting their product to the needs of real estate agents the Zale Media team of 30 continue to get out of bed daily and put in the work. And this is on top of operating with a user base that is 1,100 users.
This encompasses pumping out income-generating ads for clients across all major social platforms, CRM management and follow-ups, taking 1-1 Zoom support calls when needed, and overall ensuring they consistently meet the needs of agents looking for more leads in the United States. And this is all done while beating the breaks off platforms like Zillow by keeping operations lean, mean and consistently up to date.
Zale Media's popularity comes from their product named the Celebrity Agent™ system – a hands-on advertising system designed to turn real estate agents into a "celebrity agent". Everything on the front end is done for you par the closing. For a one-time fee exclusive of ad spend, they handle your advertising for you across all the major platforms like Facebook, Instagram, Youtube and Google. Imagine having a Google Partner, Facebook Marketing Partner, and Linkedin Pro Finder take the weight of "where's the next lead coming from?" off your shoulders with a "no results, get your money back" policy.
Wrapping up, Zale Media has evolved to become a giant with 1,100 clients, a professional website, a portfolio with several dozen media appearances, and clients like Berkshire Hathaway Home Services signing their praises.
Of course, this was built on an in-depth system of walkthroughs to get the honest full scoop on who they're and what they do before appointments are even booked. Following this, their site also has an introduction to their best-in-industry team of 30, multiple positive video reviews, and a vault of valuable resources for interested visitors to tap into free of charge as a taste of what the full service can bring. In this respect, Zale Media holds the throne as the number one agency for real estate agents across the states. At least that's my take, you can form your own.