Priyanka Tiwari – the Food Queen of India, achieves incredibly as a YouTuber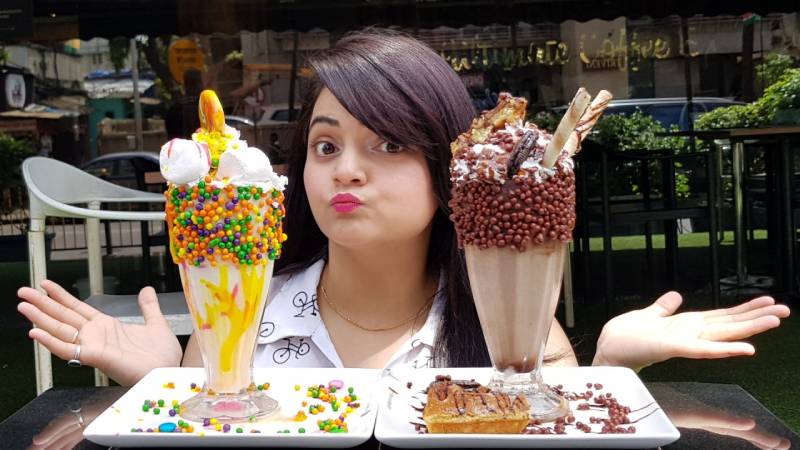 In a few short years, this actor-turned-YouTuber has earned over 2 million subscribers and over 300 million views on her videos.
There are too many individuals and professionals across industries to look up to and take inspiration from. All these individuals ensure to stand apart from others in all that they choose to do in their careers and lives, and that is how they go ahead in instilling more hope, positivity, motivation and inspiration in others as professionals from their respective industries. Doing exactly that in the digital world as a top social media food vlogger of India is Priyanka Tiwari, the one whose passion for food has earned her unbelievable success and recognition in the niche.
What's even more interesting to know is that Priyanka Tiwari has been a pre-eminent actor of the Indian TV industry, where she worked in successful serials like Choti Bahu on Zee TV, playing the character "Vishakha" and then continuing her stint in the industry with many other shows on different channels. Today, Priyanka Tiwari, for her love for food, has transitioned her career into the digital space and has become a known YouTuber. She is one of the top female YouTubers with the highest following, who has covered major destinations of the world.
Priyanka Tiwari's passion for food and for content creation around the same got her covered by ABP News as a food queen travelling to different cities in India and abroad. In just three years, Priyanka Tiwari's YouTube channel by her name (https://www.youtube.com/PriyankaTiwari) has gathered 2 million + subscribers and over 300 million views. ABP News featured her as an emerging digital star, and they called her the food queen.
Her USP includes covering all food places, including street food and 5-star resorts, luxurious buffet, street shopping and tourist places in her YouTube videos. Her videos have earned so much craze and buzz that people also refer her videos to others for the best food, shopping and sightseeing places. Her videos rank among the top on YouTube search results for the cities she has covered so far. One of her videos on Nainital was covered by Amar Ujala.
However, Priyanka Tiwari says that she faced many challenges to reach the position she is at today. As a food vlogger, shooting videos on the streets in an uncontrolled environment was sometimes a daunting task, but she only focused on herself and on her work. That is how she has been one of the most consistent food vloggers as well, where she has been putting videos every week Tuesday and Friday for her audience without fail for the last three years.
Do follow her on Instagram @priyankaatiwari to see some delicious food content as well as content on travel and lifestyle.