Rajat Waingankar announced an upcoming project with record label Kavish Records & Rajat Talks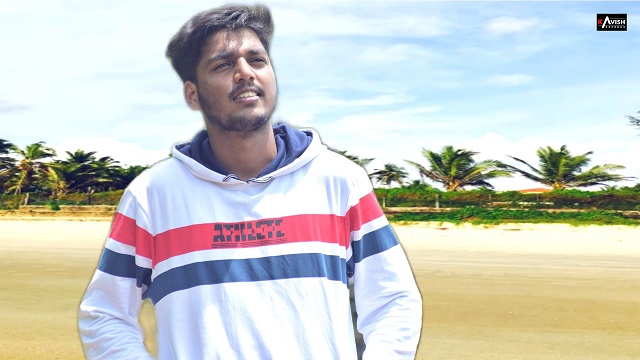 We live in a multicultural world with multicultural music affinities. With a growing young population in India, Rap music has taken over all possible music genres in India. Rajat Waingankar a Rap artist from the western part of India is a path-breaking artist in this genre of music. Born to Rajesh Waingankar and Reena Waingankar on the 2nd of December 2001 in Karnataka Rajat completed his education from sacred heart convent high school Sadashivgad. Rajat went on to complete his graduation from Govt. Polytechnic College Karwar, Karnataka. All the while during his growing up days he was inclined toward music and exploring the world. Which led Rajat Waingankar to commence his journey as YouTuber, he started a youtube channel named "Unique Rajat" in the year 2017 he was a new traveler in the world of youtube as he gained experience in this world of the internet he started another youtube channel named "Unique Rajat Vlogs" in 2018 after a successful run with that channel Rajat finally with a lot of experience started his professional youtube channel named "Rajat Talks" and Rajat achieved a lot of success and love of the people through this channel with a song "Ye Mera Safar" under record label company "Kavish Records". And the channel goes on with the success.
Rajat Waingankar after a successful run in the internet world established a brand called "Being Karwarian" which is an Ecommerce application for fashion accessories everything Rajat dives into brings him new feat and this ecommerce venture was no exception he ran it with incredible success. Rajat Waingankar after all such feats in the youtube world and the ecommerce trade finally is working on his ultimate love which is Music. This Rap song is Going to be quite a journey for me and my listeners stated Rajat. The song will Release worldwide and Rajat will begin shooting for the song very soon considering the covid predicament. Without naming any artist Rajat stated that the ongoing industry is not creating many originals and the ones who are doing so aren't bringing much to the table. I believe this Song will be a Treat for the ones who love actual Rap music. Rap is a combination of poetry and rhythm and it has to be designed in a way where it sounds musically rich and poetically beautiful and I am working on this rare combination to bring it to the audiences to listen to stated the singer. We wish Rajat all the best in his future endeavors and we hope that he brings something exciting to the Music industry.