Rajman Makes History at Clef Music Awards 2023 with "Yeto Veeche Gaali" Winning Best Pop Song of the Year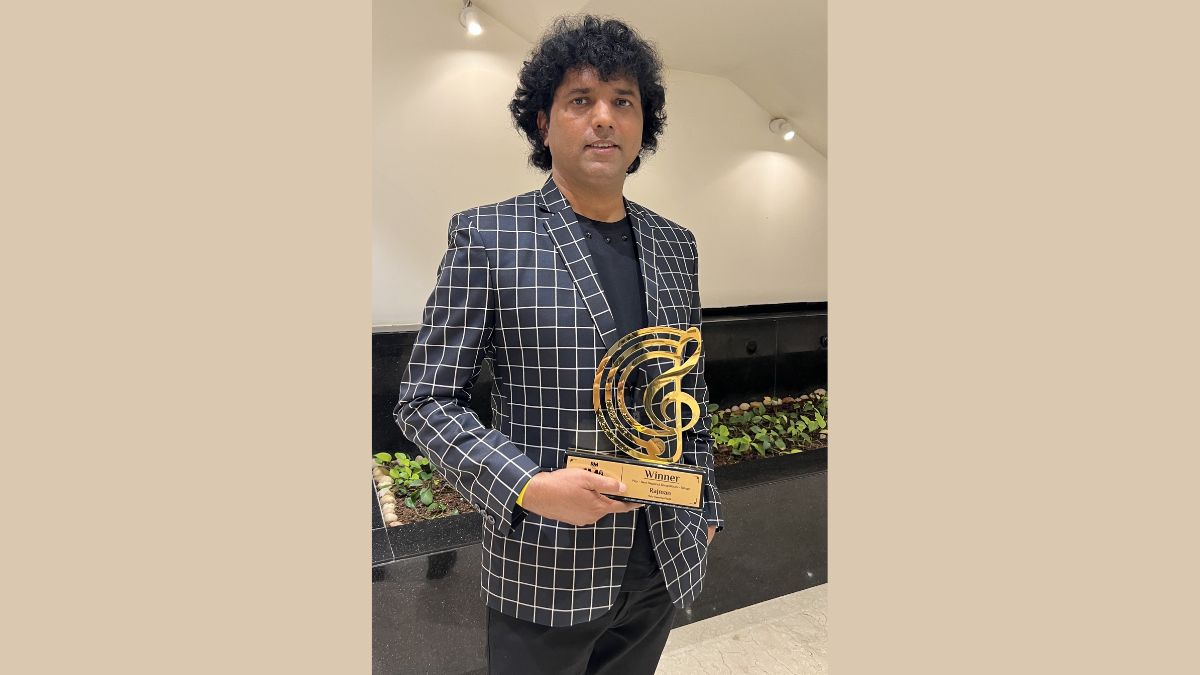 New Delhi (India), August 9: Rajman, the visionary Telugu independent music composer and the trailblazer of pop and rock music in Telugu, has secured an unprecedented triumph at the prestigious Clef Music Awards 2023. His exceptional composition, "Yeto Veeche Gaali," has clinched the coveted title of "Best Pop Song of the Year" in the regional category, marking a momentous milestone in the realm of Telugu Independent music.
Rajman's journey has been nothing short of extraordinary. With an ardent following of 50,000 and an incredible 30 lakh stems resonating across all major music platforms, he has emerged as a beacon of innovation and creativity in the Telugu Independent music scene. Rajman's music transcends boundaries, seamlessly blending pop and rock elements into the rich tapestry of Telugu melodies.
The Clef Music Awards 2023 served as the grand stage for Rajman's resounding victory, garnering recognition that reverberates far beyond regional borders. With its harmonious blend of Telugu pop and rock elements, "Yeto Veeche Gaali," with Lead Vocal by Hymath Mohammed & Lyrics by Sirasri from RGV School, has captured the hearts of music enthusiasts, amassing an astounding 30 lakh stems across major music platforms. This achievement solidifies Rajman's position as a trailblazing composer whose melodies resonate on a global scale.
The accolades for "Yeto Veeche Gaali" extended beyond its triumphant victory. The composition's excellence was underscored by nominations in multiple categories. Alongside its win as the Best Pop Song of the Year, the composition was also nominated for "Best Rock Song of the Year" in the regional category and "Best Music Composer of the Year" in the National Rock Category. Rajman's ability to seamlessly traverse genres and create music that transcends boundaries has set him apart as a true musical luminary.
Rajman's victory at the Clef Music Awards 2023 extends beyond personal triumph, making a historic mark for the Telugu-speaking states. He is the first artist from these states to achieve such prestigious recognition at the national level of Telugu Independent Music awards, highlighting his exceptional talent and the universal appeal of his compositions.
The grandeur of the Clef Music Awards 2023 was further enhanced by the presence of legendary artists, including Sonu Nigam, Sudesh Bhosle, Suchitra Krishnamoorthi, and Dr L Subramanyam. Amidst this constellation of musical icons, Rajman's "Yeto Veeche Gaali" left an indelible impression, adding a new layer of excellence to an already star-studded event.
The Clef Music Awards serve as a defining milestone in Rajman's journey, propelling him into the mainstream music industry. With his well-deserved recognition and accolades, Rajman is poised to capture the attention of producers and directors in the film industry, signalling a new chapter of creativity and success.
Explore Rajman's musical universe at www.rajman.in.
Amidst a symphony of accolades, Rajman's triumph at the Clef Music Awards 2023 has set the stage ablaze. His enchanting composition "Yeto Veeche Gaali" has transcended boundaries, ushering in a new era of musical brilliance.
******************************************
Tags: Rajman, Clef Music Awards 2023, "Yeto Veeche Gaali"