Record Store Day: Crosley RSD3 Mini Becomes 3-inch Player 'Official Turntable of Record Store Day'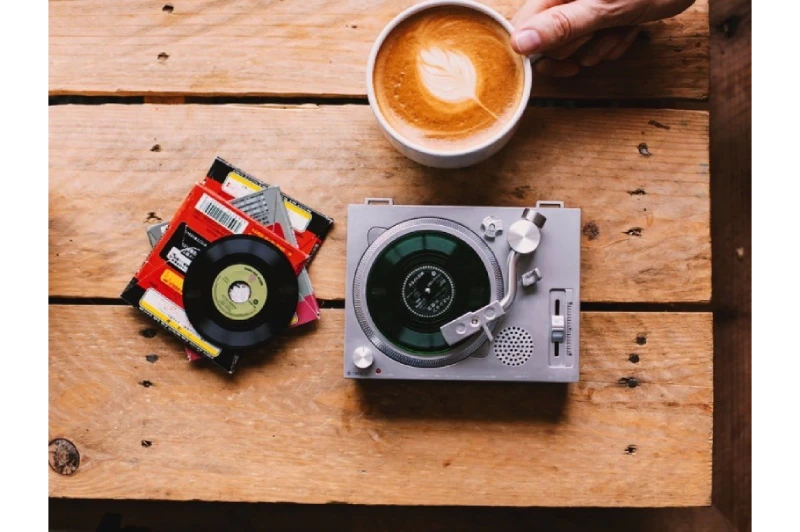 In festivity of the forthcoming Record Store Day on April 13, leading audio brand Crosley Radio has reported the accessibility of its RSD3 Mini Turntable. The record player is a simple 3-inches huge, and can just play minuscule records of a similar size.
"When you hold the RSD3 and the 3-inch records in your hands you cannot stop smiling. They are a lot of fun, which is what Record Store Day is all about," said Record Store Day co-founder, Michael Kurtz. "These continued collaborations with Crosley have proven to be a great way to introduce the excitement of building and owning your own collection of music to a younger generation"
The limited edition turntable highlights an AT3600 moving-magnet cartridge, customizable pitch control, worked in speakers, completely supported latter and an aux out port with RCA connector. Each RSD3 likewise accompanies a Foo Fighters "BIG ME" record however extra 3-inch records can be bought at independent record labels all through the span of 2019.
"A year's worth of ideation, prototyping and collaboration went into reviving this lost 3-inch record format, which was inspired by a trip to Japan and the factory that made the original '8ban' format," said Jason Menard, director of marketing for Crosley Radio. "Record Store Day and Crosley realized the opportunity we had to bring this format of turntable and record to the U.S. for the first time ever and for the first time worldwide in nearly 15 years."
Crosley's RSD3 has been named the "official turntable of Record Store Day" denoting this the fifth time they brought home the title. The RSD3 Mini Turntable will be accessible solely through independent record stores starting on April 13.