Rell Heff Is Creating The Life Of His Dreams Through His Music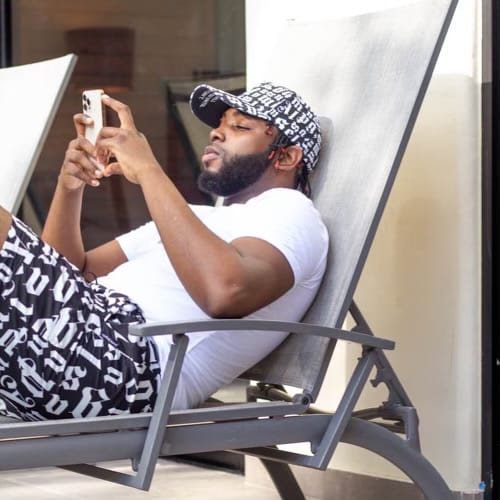 Rell Heff has had a talent for music for as long as he can remember, beginning to rhyme words together when he was in the second grade and putting together verses by the time he was in the sixth. Growing up in Queens, New York, Rell Heff has been immersed in the Northeastern music scene his whole life, drawing inspiration from some of the finest ever to do it. Rell Heff is willing to take on everything the music industry throws at him to become a household star. Putting his own touch on the popular style of rap from that area, Rell Heff is ready to embark on the journey.
Putting his head down and getting to work, Rell Heff understands that he has all he needs to make this happen and will stop at nothing until his dreams turn to reality. He has experienced being broke and homeless and never wants to go back to that, so he is selling his soul to the game. The road to the top will not be easy, but for Heff, any struggle is worth it to not have to return to the places he has once been.
Rell Heff is putting in the hard work and commitment to change his life around right now, with his future in mind and a goal to become one of the hottest artists in the rap industry. His all-in mentality has served him well thus far and will continue to do so if he stays the course of action. Putting his trust into the process, Rell Heff is ready, now more than ever, to prove that he has what the music industry is missing. Make sure you keep a close eye on Rell Heff, as it is far from the last time you'll be hearing his name.
Stream Rell Heff's Music on Spotify here.
Follow Rell Heff on Instagram here.