Reviews of IC Markets as Trading Platform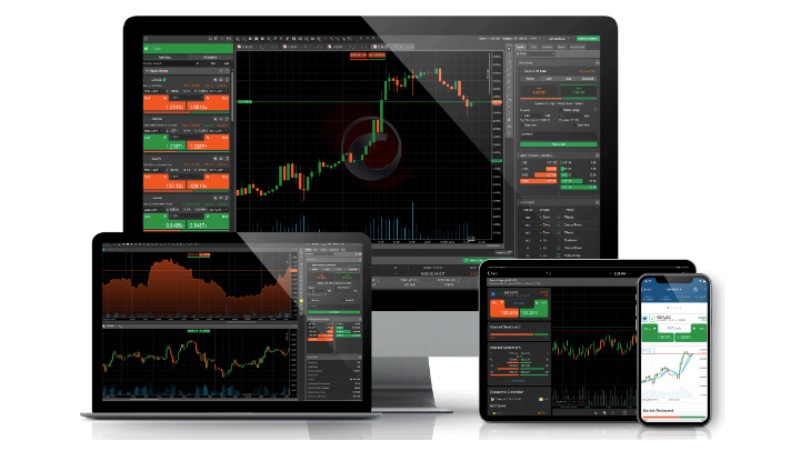 IC Markets is a leading online forex and CFD broker, offering traders access to various financial instruments, including forex, commodities, indices, and cryptocurrencies. The broker provides traders with three trading platforms: MetaTrader 4 (MT4), MetaTrader 5 (MT5), and cTrader.
MetaTrader 4 (MT4):
MT4 is the most popular trading platform in the industry and is widely used by traders worldwide. Review of IC Markets Trading Platform offers the MT4 platform a range of advanced features, including a customizable interface, advanced charting capabilities, and the ability to use automated trading strategies. The platform supports multiple order types, including market, limit, and stop orders, trailing stops, and take-profit orders. MT4 also offers a range of technical analysis tools, including more than 30 built-in indicators and the ability to create custom indicators. One of the key advantages of MT4 is its extensive library of Expert Advisors (EAs), which are automated trading strategies that can be backtested and optimized to suit individual trading styles. Traders can also download and install custom EAs from the MetaTrader Marketplace.
MetaTrader 5 (MT5):
MT5 is the newer version of MT4 and offers additional features, such as more advanced technical analysis tools, improved charting capabilities, and better hedging capabilities. The platform supports all order types, including market, limit, stop, trailing stop orders, and hedging positions. MT5 offers various indicators and charting tools, including 38 built-in indicators and 44 analytical objects. The platform also allows traders to create custom indicators and use them in automated trading strategies. One of the most significant advantages of MT5 is its ability to run multiple trading strategies simultaneously, allowing traders to diversify their trading portfolios and manage risk more effectively. MT5 also supports using EAs and allows traders to backtest and optimize their strategies.
cTrader:
cTrader is a popular platform among institutional traders with advanced order execution capabilities. The platform is designed to provide traders with direct access to the interbank market, with no dealing desk intervention. cTrader offers a range of advanced order types, including limit, stop, trailing stop, and market orders, as well as the ability to place pending orders. The platform also allows traders to use multiple order execution modes, including market execution, limit order execution, and stop order execution. cTrader also offers advanced charting capabilities, including more than 70 pre-installed indicators, 4 chart types, and the ability to create custom indicators. The platform provides traders access to various market analysis tools, including a market sentiment indicator, economic calendar, and news feed.
IC Markets offers traders a choice of three trading platforms, including MetaTrader 4, MetaTrader 5, and cTrader. Each platform has advantages and disadvantages, and traders should choose the platform that best suits their trading style and preferences. Overall, IC Markets' trading platforms are highly functional and user-friendly, offering traders access to various tools and features.