Roberto Cantoral – Google celebrates Mexican composer's 85th birthday with Doodle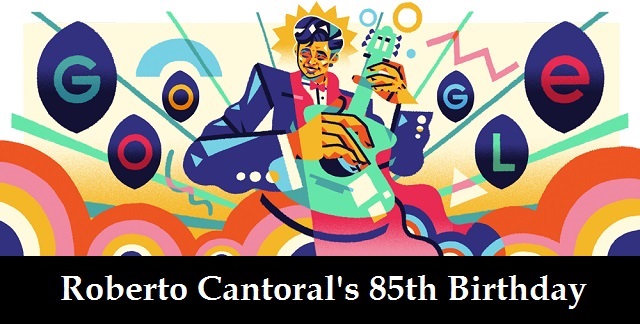 Google Doodle celebrates the 85th birthday of Mexican composer, singer, and songwriter Roberto Cantoral on June 7, 2021.
Who was Roberto Cantoral?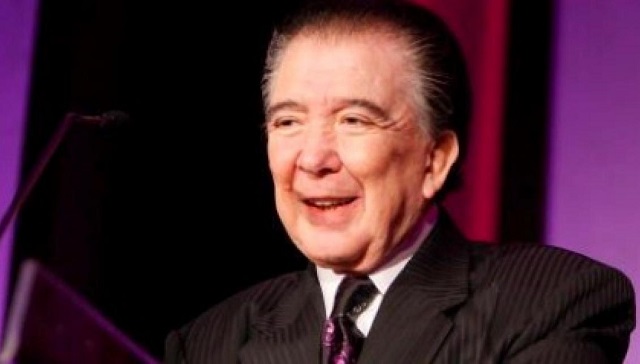 Roberto Cantoral García was born on 7 June 1935 in Ciudad Madero, Tamaulipas. He was known for composing a string out of hit Mexican songs, including "El Triste" ("The Sad One"), "Al Final", "La Barca" ("The Boat"), and "El Reloj" ("The Watch").
Since the beginning, Roberto Cantoral showed a talent for music and its composition. Cantoral moved to Mexico City to attend college yet dropped out to become a bandleader.
In 1950, Roberto Cantoral formed the Hermanos (Cantoral Brothers) with Antonio Cantoral. The duo finished in 1954 with Antonio's death and Roberto formed Los Tres Caballeros (The Three Knights) with Chamin Correa and Leonel Gálvez who performed during Mexico's era of romantic music and traveled to Japan, Argentina, and the United States.
In 1960, Roberto Cantoral went solo and accomplished international fame for "Al final", "Noche no te vayas", "Regálame Esta Noche" and "Yo lo comprendo" ("In the End, Night", "Don't Leave", "Give Me This Night" and, "I Understand").
In 1970, Roberto Cantoral composed the ballad "El Triste" ("The Sad One") for José José. In 1971, he won the OTI Festival with "Yo no voy a la Guerra" ("I'm not going to the War") and in 1973 for "Quijote".
Roberto Cantoral donated the returns from "Pobre Navidad" ("Poor Christmas") to worldwide children institutions like UNICEF and his song, "Plegaria de Paz" ("Prayer of Peace") was broadcast "three consecutive years at the Vatican". Cantoral composed themes for El derecho de nacer, Paloma and Pacto de amor.
In 1982, Roberto Cantoral was elected as Sociedad de Autores y Compositores de México's Chairman of the Board (Society of Authors and Composers of Mexico's Chairman of the Board) for his first term.
During his lifetime, Roberto Cantoral got numerous awards. He got medals of merit from Adolfo López Mateos and Josip Broz Tito. In 1969, Cantoral won la presea Diana Cazadora and premio Cuauhtémoc de Oro (Diana the Huntress award and Cuauhtémoc Gold prize). He won three gold records for "El Reloj", "La Barca" and "El Triste".
Alongside his musical legacy, Roberto Cantoral pushed for securing composers' intellectual property as an honorary president of the Mexican Society of Composers and Authors for more than 25 years.
In 2009, Roberto Cantoral was honored at the 10th Latin Grammy Awards with the Latin Recording Academy Trustees Award to perceive his dedication to music and community.
Roberto Cantoral's original solo compositions were performed by some of Mexico's most recognized singers, and he kept on offering his music to the world into the 2000s, performing at concerts, radio shows, and TV programs in more than 120 countries.
In 2010, 75-year old Roberto Cantoral died in the wake of suffering a heart attack on a flight from Brownsville, Texas, to Ciudad de México.
On June 7, 2021, Google observes Roberto Cantoral's 85th Birthday with a Google Doodle. Today's Google Doodle is delineated by guest artist Totoi Semerena.