Rocket Lab launches smallsat rideshare mission to Earth orbit on March 22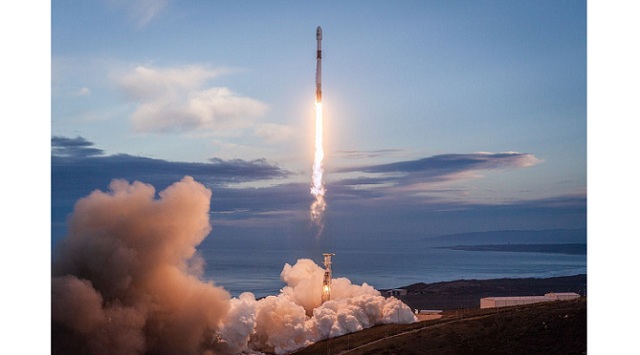 Rocket Lab launched six smallsats for a variety of commercial and government clients on March 22 on a mission likewise proposed to exhibit the performance of its own smallsat bus. Rocket Lab just launched seven small satellites to Earth orbit, including one of its own spacecraft intended to help prepare for future missions to Venus and the moon.
A Rocket Lab Electron booster took off from the organization's Launch Complex 1 in New Zealand Monday (March 22) at 6:30 p.m. EDT (2230 GMT, or 11:30 a.m. March 23 local time), on a mission named "They Go Up So Fast."
"They really do go up so fast, with a beautiful liftoff of Electron from the pad at Launch Complex 1," Rocket Lab propulsion engineering manager Scott Mohler said during the present launch webcast. (Launch Complex 2, which Rocket Lab recently got done with working in Virginia, is relied upon to have its first takeoff this year.)
The organization's Electron rocket took off from Launch Complex 1 at Mahia Peninsula, New Zealand, at 6:30 p.m. Eastern. The rocket conveyed its kick stage eight and a half minutes after takeoff and, after a 40-minute coast, fired its Curie engine for almost two minutes. After four minutes, it deployed five payloads into a 550-kilometer circular orbit slanted at 45 degrees.
The kick stage performed two additional firings of its Curie engine before releasing the 6th payload into a 450-kilometer orbit 1 hour and 49 minutes after takeoff.
The biggest payload on the launch was a Gen-2 satellite for satellite imaging organization BlackSky, the seventh in that series of spacecraft that produce high-resolution imagery. It was the satellite sent to the lower orbit.
The launch likewise conveyed two 6U CubeSats worked by Tyvak Nano-Satellite Systems for two separate Australian organizations creating internet-of-things satellite constellations: Myriota 7 for Myriota and Centauri 3 for Fleet.
As well as giving internet-of-things services, Centauri 3 will test technologies for a proposed lunar smallsat mission being studied by a team of Australian organizations.
The other three more modest satellites were Gunsmoke-J, a 3U CubeSat created by the U.S. Army Space and Missile Defense Command (SMDC) whose launch was organized by TriSept, and 1U technology demonstration satellites via Care Weather Technologies and the University of New South Wales Canberra Space.
The Gunsmoke-J satellite pulled in the most consideration, and debate, in New Zealand as a result of concerns raised by certain associations there that the satellite could be utilized by the U.S. military for focusing on weapons, explicitly nuclear weapons.
Those groups, as well as New Zealand's Green Party, asked the government to suspend licenses granted by the New Zealand Space Agency for Gunsmoke-J and other U.S. military payloads.
SMDC depicts Gunsmoke-J as a demonstration of technologies "that could assist the ground force commander in long-range precision fires and other activities." The spacecraft will test the ability to give imagery directly to troops in the field. The New Zealand government found a way no steps to stop the launch.
As well as deploying the six satellites, the mission will test the organization's Photon satellite bus, which depends on the kick stage. The "Photon Pathstone" will be the second such test of Photon after its "First Light" mission launched in August 2020. Those tests, the organization said, will test systems required for launching NASA's CAPSTONE lunar smallsat mission later this year.
The launch was the first for Rocket Lab since it declared on March 1 its plan to go public through consolidation with Vector Acquisition Corporation, a special-purpose procurement organization. That deal, expected to shut in the second quarter, will furnish Rocket Lab with about $750 million in the capital and worth the organization at $4.1 billion. The organization declared simultaneously its purpose to create Neutron, a medium-class launch vehicle.
In an interview during the organization's webcast of the launch, Peter Beck, CEO of Rocket Lab, offered no updates on either the SPAC deal or improvement of Neutron.
He said that Rocket Lab's next endeavor to recuperate an Electron first stage was "not too many missions away." The organization recuperated the first stage from an Electron launch for the first time in November.
That upcoming launch, he said, will incorporate redesigns, for example, a more robust heat shield at the base of the rocket. "We're expecting much better performance and hopefully much better condition of the stage when we go pick it back up."
"They Go Up So Fast" was the 19th Electron launch overall, and its seven payloads bring the complete number of satellites lofted by the 58-foot-tall (18 meters) booster to 104, Rocket Lab delegates said.
The seven payloads that rode to orbit Monday are a diverse lot. There's an Earth-observation microsatellite for the organization BlackSky, for example, and two "Internet of Things" nanosatellites, one for Fleet Space and one for Myriota.
Additionally ready were three experimental satellites — one for the University of New South Wales Canberra Space, a weather-satellite technology demonstration from Utah-based Care Weather Technologies, and a tech-demo CubeSat for the U.S. Army's Space and Missile Defense Command (SMDC).
The SMDC CubeSat, called Gunsmoke-J, "will test technologies that support the development of new capabilities for the U.S Army," Rocket Lab delegates wrote in the mission press kit.
The seventh payload was one of Rocket Lab's own Photon satellites. The rocket, which the organization calls "Pathstone," is the second Photon to arrive at orbit, after the "First Light" vehicle, which launched in August 2020.
Like First Light, Pathstone will conduct a risk-reduction mission in Earth orbit.
"Photon Pathstone will demonstrate power management, thermal control, and attitude control subsystems, as well as newly integrated technologies including deep-space radio capability, an upgraded RCS (reaction control system) for precision pointing in space and sun sensors and star trackers," Rocket Lab representatives, wrote in a mission description.
Such work will assist Rocket Lab with planning Photon missions to distant destinations. NASA has effectively reserved a ride to the moon through Electron and Photon for its CAPSTONE ("Cislunar Autonomous Positioning System Technology Operations and Navigation Experiment") CubeSat, a mission that is scheduled to launch later this year.
What's more, Rocket Lab intends to begin launching self-funded Venus missions in the next few years using the Electron-Photon duo.
The organization is likewise attempting to make Electron's first stage reusable, in any event, recuperating a booster on an earlier mission. Yet, Rocket Lab didn't recuperate the booster today on "They Go Up So Fast."