Ruslan Tymofieiev (Ruslan Timofeev): How works an investment process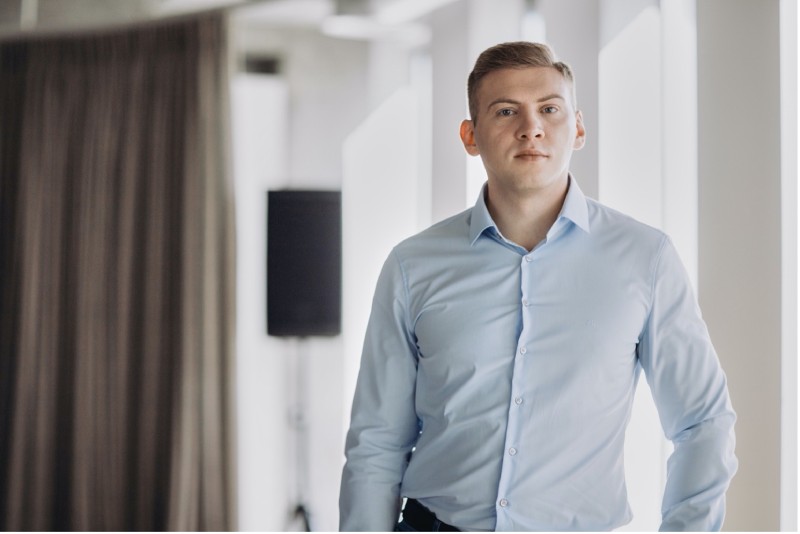 The recently established Ukrainian investment fund, Adventures Lab, has shown excellent activity in the market. A relatively young company has gained a reputation of an experienced and solid figure focused mainly on early-stage and growth-stage projects. Ruslan Tymofieiev (Ruslan Timofeev), the fund's founder, commented on what influenced the ladder of success of Adventures Lab.
Adventures Lab's assets
When it comes to the fund's investment portfolio, over $15 million was invested in different IT projects that determine about $100,000–$500,000 for each. In the first year of its performance, the fund invested in six prominent startups. Ruslan Tymofieiev boasts one of the most significant: the Reface app, EduDo, and StreamHERO.
Globally recognized and applied Reface app is one of the investments that has become famous. It allows users to swap faces in photos and videos. The fund was one of those who could anticipate the project's successful future at its early stage.
An educational platform EduDo was established in Belarus and invested by Adventures Lab. The main objective of the startup is to allow learning about a particular topic explained in a 3-minute video. So, users can upload short tutorial videos for educational purposes only. Therefore, the fund assisted the project in scaling its service functionality and tools for generating content.
StreamHERO provides a streaming service that received $550,000 of investment from Adventures Lab. Ruslan Tymofieievnotes that the wager was made on the actively developing esports industry, rapidly and steadily gaining popularity. Thus, the service ads into gamers' streams.
In addition, Ruslan Tymofieievpoints out that choosing a startup to invest in is not simple as it can be seen at a glance. It requires knowledge, market awareness, and much time spent on analyzes and predictions. Nevertheless, even these factors do not ensure 100% success in a chosen project. The expert underlines that failures might happen, and they do not have to be a stone to stumble and quit.
Investment process: how it works
The process of finding worthy projects to invest in can be time-consuming. And it starts with market research. This stage involves seeking projects potentially valuable for a consumer. Then, experts need to check out the credibility and profitability of a chosen startup, its business strategy. Also, they pay attention to the managerial skills of founders, whether they define their target audience right or not, and examine other aspects like financial, organizational, and technical.
Ruslan Tymofieiev adds that Adventures Lab basically focuses on the investment's early stages: pre-seed and seed. The pre-seed investment stage means contributing to a startup that owns only an idea or product's demo version. The seed investment is investing in startups that already have their products on the market and still need some funds to expand them. The expert notes that investment in Pre-seed takes a greater risk.
There was a period in Ukraine when it was a significant generator of innovative startups. It was between 2010 and 2013, Ruslan Tymofieiev comments. Then, it was a massive range of projects that appealed to both local and foreign investors. But after the sharp deposits drop, many market figures removed their assets abroad that led to moving startups to the USA, Cyprus, Poland, and others with favorable conditions to prosper in the IT business.
However, the Ukrainian startup market's ecosystem has started to revive, according to Tymofieiev. He believes in an excellent future for Ukraine: the engagement of young IT entrepreneurs in the country and innovative domestic startups used worldwide.