Sageer M Nelliparamban, changes the payment industry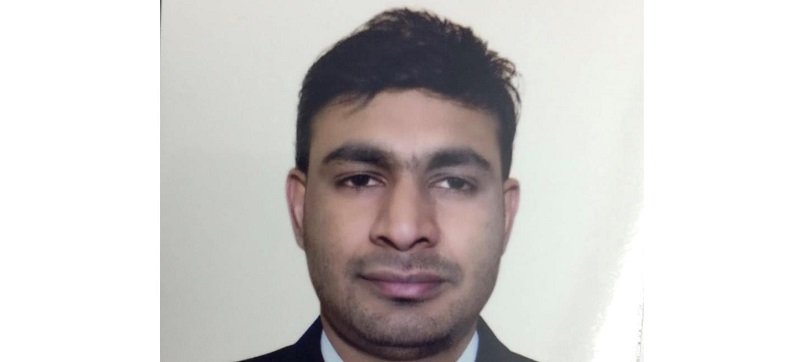 With a Master of Information Technology and Sciences from Charles Darwin University and SSM College of Engineering in Australia, Sageer M Nelliparamban has undoubtedly made a name for himself. He is skilled in Web Services, iOS, Android Mobile Application Development, Programming, project management, and has vast knowledge in many related aspects.
Nelli believes that technology is a part of our daily lives, and it does nothing but make life easier. According to him, technology is not just a 'way' of business. It's the 'method' of business. He believes that updating your mind and business is the only key to success.
His professional work experience includes being a Software Engineer at East Texas Imperial Petroleum, a Computer Engineer at Tyler Petroleum, working as an IT support specialist at Aegis Media Pacific, a Technical Support Hardware Engineer at Leadin Edge Computers, and a Service Management Officer at Telstra Telecommunication.
Sageer Nelliparamban is the official Chief of Technology at the Online CheckWriter and is responsible for its development and re-search-based areas. He has a huge part to play in making it the world's Fastest World Technology. With the help of advanced technology, he comes up with excellent services that prove to be beneficial for the customers. He worked alongside ten individuals for the development of Online CheckWriter.
The Start and Growth of Online CheckWriter
While many advancements were happening in the world of technology, a big obstacle for people was that there had been no updates or innovation in the traditional payment system. It was the same old way, which caused a lot of concerns for small or developing businesses. Most of the profits and funds (approximately $7.78 each) used to be consumed by giving the transaction fees and precious time used to go in waiting to collect the money.
Sabeer Nelli (founder of Tyler Petroleum) noticed the same problem with his business, Tyler Petroleum. His company was facing hurdles due to the manual check process and because more than 200 employees had to be paid. Looking at the circumstances, he founded Online CheckWriter.
So, the innovative technology, Online CheckWriter, was started in 2008. It changed history by introducing online check services, which needs no pen and paper, does not require any waiting period, and does not involve printing the check either in the USA. Its convenient services include email, online, mobile, wallet, and paperless check. A complete package! It also still provides standard features of check writing but with a twist like printing on a white paper, customizing the design, and creating a special picture check as well!
Moreover, Online CheckWriter has been listed as one of the five best Check Printing Software of 2020 by Investopedia. It has grown excessively over the years, with a total of 1211669 registrations till today! It has created about 1830.13K cheques since its origin, and the checks mount up to 104.93M dollars! It goes to show the growth of the company over the years with the help of its fantastic team consisting of people like Sageer Nelli Paramban, Wahid Islam, Rakesh Pullabhatta, and others.