Satish Ray on completion of One Year of Imaandar Sharma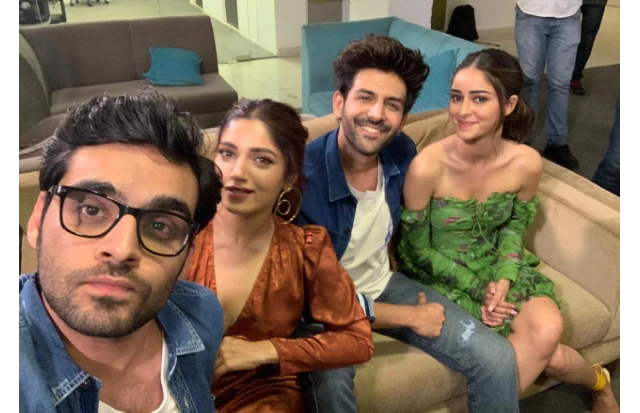 From being a writer at TVF to hosting celebrities at Imaandar Interviews, Imaandar Sharma (aka Satish Ray) has come a long way.
We spoke to Satish Ray after he celebrated one year of Imaandar Sharma on his Instagram profile. Here is what we learnt in detail:
On the day of 15th Aug, 2019 two partners-in-crime at TVF, Abhishek and Satish surrounded by the chorus of Desh-Bhakti, stumbled upon the idea of confronting the people on their meanings of Desh-Bhakti and that is when Imaandar Sharma also an Imaandar Deshbhakt was born, a brutally honest youth imparting 'teachings' on Desh-Bhakti. The word 'Imaandaar' stands for honest in English and is the perfect fit for the concept that Satish and Abhishek have tried to portray in their videos.
From there our honest Imaandar Sharma went on to become an honest boyfriend "Imaandar Boyfriend" whose struggling relationship is called off by his girlfriend, but he faces the aftermath like a real man threatening to slit his nerves and stalking her everywhere begging to get back together. And with this particular video Satish's Imaandar Sharma went viral and became a meme icon. As his followers kept soaring on Instagram, Satish got recognition in the big TVF where he was already working. With Satish's growing popularity on Instagram and among meme pages, Immandar Sharma got to interview Bollywood celebrity with TVF's 'Imaandar interviews' which gave him further admiration even from Bollywood.
Satish's character is a laughable mockery of ordinary people in our lives and their everyday struggles explicitly captured in short and crisp videos. Aside of the viral honesty of Imaandar Boyfriend he is also known for Imaandar Neta, Imaandar Gym Member, Imaandar Employee and many more.
Imaandar Sharma has been a turning point in Satish's life and has brought him love and support from thousands of his followers. He now posts his entire videos on YouTube where he has more than three hundred seventy thousand followers. Satish says not only has he made Imaandar Sharma, but Imaandar Sharma has also made a part of him and they have grown together in this journey.