Sandeep Tiwari's disruption in fantasy gaming from scratch to earning more than 1 Lac Rupees per day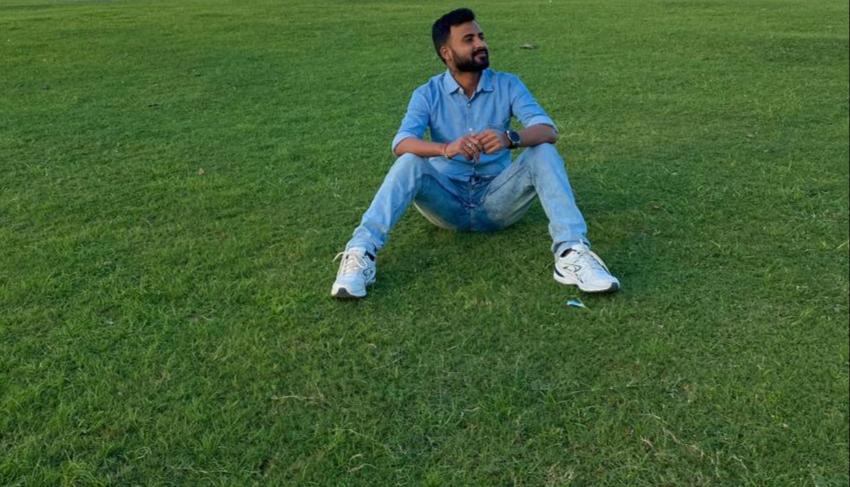 We often get to hear stories of successful IT Entrepreneurs making a mark with innovative and revolutionary ventures. This is the beauty of the modern world we live in, which has given all the necessary resources to every part of the world. With the right mindset, you can practically achieve anything in these times.
Yet, there are only a few individuals who take the effort and take the plunge towards execution and build beautiful things. Stories like these inspire us and everyone to walk the extra mile.
This post is also about one such enthusiastic young Entrepreneur Sandeep Tiwari who has achieved a lot of success in the IT field. Sandeep is the founder and CEO of Digisun IT Network Pvt. Ltd., one of the leading Digital Marketing agencies in India. He is also the founder of the famous contest11 fantasy gaming app which is again one of the top fantasy gaming apps in India.
In this post, we set out to discover his journey from his early childhood age all the way to the birth and reign of his ventures.
Days of his Childhood
Sandeep was born in the magical city of Kanpur, Uttar Pradesh in the year 1992.
It is often said that you can witness entrepreneurial traits in an individual in his/her early childhood days. Sandeep was an inquisitive child in his early days of life.
He had a habit of asking a lot of questions and pondering over business concepts. He was lucky to be supported both by his parents and teachers who would encourage him to try everything which his curious mind would propose.
Digital Marketing and the beginning of blogging in the year 2014
All his ventures and experiments in his childhood taught him a lot about the world of business. There was a common problem that he faced in all of his business experiments and even witnessed companies struggling with the same.
An interesting fact about the business scenario is that companies with an excellent product and solutions but average marketing could not make it well in the world of business.
Whereas companies with a subpar product but effective marketing are earning significant revenues.
Marketing in the modern world means digital marketing. All the major business activities happen online where all the attention is. This was a turning point in the life of Sandeep who was intrigued by Digital Marketing fundamentals and began studying and implementing these.
He would spend hours and days mastering Digital Marketing techniques. He slowly learned and then mastered key marketing trends including but not limited to –
Website Creation and optimization
App Development and Marketing
SEO
Funnel building and Marketing
Graphic Designing
Media buying including Facebook and Google Ads
And a few other ways
The first thing which turned extremely profitable for Sandeep was blogging. He started his blog with zero visitors and started growing it. He used all his SEO knowledge and started generating regular amounts of money from Adsense.
All his knowledge and successes in Digital Marketing attracted a lot of business owners in the form of clients. He started serving clients from all over the world in various niches of Digital Marketing.
Birth of Digisun
His Digital Marketing experience gave birth to the incorporation of Digisun IT Network Pvt. Ltd. Sandeep worked on Digisun religiously and has grown it into one of the leading Digital Marketing agencies in India.
Dropping his MBA in 2019
All the successes he achieved during his college days and beyond gave him the resources and tools which enabled him to turn his business into a full-time activity for himself.
This gave him confidence, and he dropped out of his MBA in the year 2019 and continued pursuing Digisun and Contest11 full-time.
Birth of contest11
If there is anything other than Digital Marketing that fascinates Sandeep, it is fantasy gaming. He witnessed the growing trend of fantasy sports gaming in the world and particularly India.
This prompted him to develop his own application called contest11. Contest11 is an engaging fantasy sports game which lets you select your own team of players in numerous sports. You can make your predictions and scores in the game are allotted with a statistical algorithm.
The intriguing and engaging concept caught the eye of users, and the application grew from zero to more than 24,000 daily visitors.
Eventually, he started earning more than 1 Lac per day combined from his ventures including Digisun, Adsense revenues and Contest11.
Sandeep is an inspiration to young budding IT enthusiasts who are working to make a mark for India. We wait to hear about more announcements and ventures from Sandeep as he builds more companies and jobs for India!