SCULPTING MINDS (SCULPTING DREAMS FOR ETERNITY) BY YOGITA RANA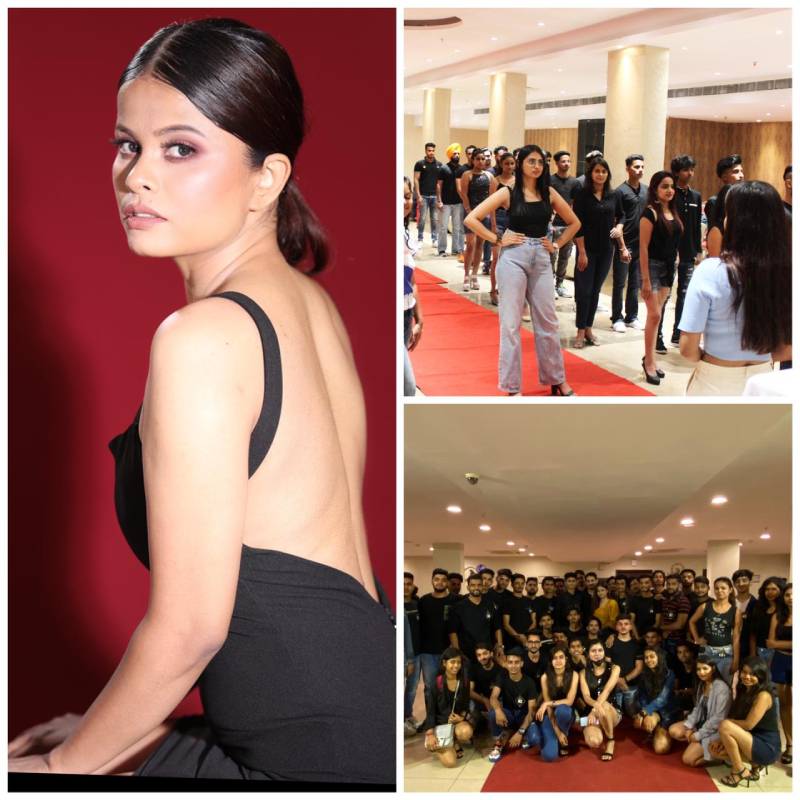 A perfect culmination of experience, elegance and expertise; we at sculpting minds aim towards the fulfillment of our students dream career in Pageantry and modelling industry.
Miss Yogita Rana is a founder of sculpting minds modelling and pageant training
institute. She is a former Miss India finalist, prominent judge and successful mentor.
Her modelling journey started well back in 2019, and has only seen success in the field since then. She has judged more than 20+ pageants and has been a groomer and mentor for a little over 15+ pageant shows. In the past few months she has groomed and mentored over 500+ pageant and modelling aspirants to perfection through online classes.
A Master in Microbiology, she is also a certified Food technician and Dietician
Cherry on top she is also a professional makeup artist.
Miss Yogita Rana, while training pageant aspirants for various production houses, found it difficult to train her students to the fullest of her capability given the time restraints and the protocol of the production houses. Her students then demanded her to start her own training institute wherein they would have a trainer and a mentor who would be able to
train them to perfection, then Miss Yogita Rana opened this Institute.
Our courses are sculpted and tailored according to the requirements of our students.
The strengths of the students are modified and flaws are diminished. We provide full
training for personality development, diet plans, fitness, wardrobe analysis, confidence etc. we have an entire energetic itinerary ready to make our candidates the best version of themselves in a short span of time.
The location should never be a hindrance to one's dream, we teach you within the comfort of your home but yet with full professionalism.
At Sculpting Minds, quality of training is of utmost importance. Hence, we make sure
that our students get undivided attention.
Mr. Tabish Quereshi , Miss Bipasha and Mr. Aditya Rana are students of Miss Rana and they have been selected for Mr. & Miss India 2021. Mr. Rahul Negi, student of Miss Rana is doing great in modelling and acting, recently he has signed for 2 web series under the big banners after taking the training from Miss Rana in June 2021.
If you are also looking for any modelling, pageant or personality development training institute then guys without any second thought just go and register yourself at Sculpting Minds.